Caramelised Onion and Biltong Pizza
Sweet, caramelised onions paired with spicy jalapeños and biltong strips.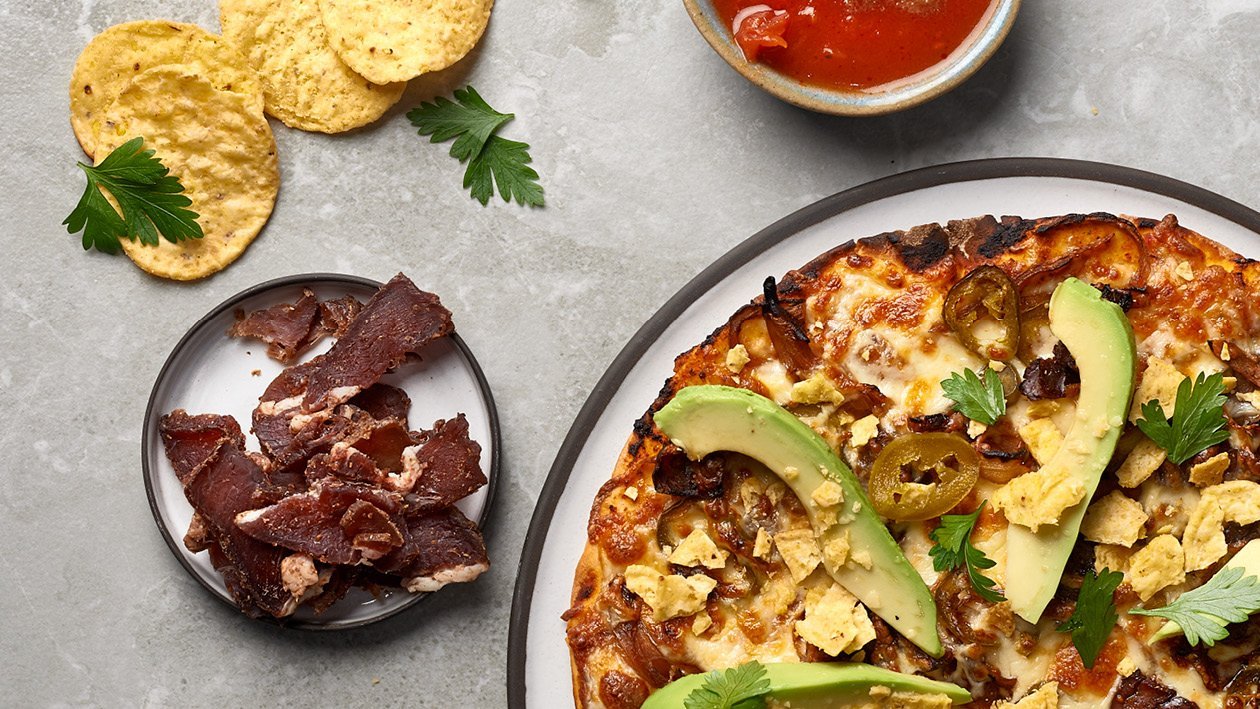 Ingredients
Method:
Onion (finely diced)

500 g

Mozzarella cheese (grated)

600 g
Preparation
Method:

Pre-heat oven to 220 ⁰C.
In a roasting pan, over medium heat, dry caramelise the onions. Turn regularly. When onions are nearly caramelised add the Robertsons Veggie Seasoning.
Mix the biltong dust into the Knorr Tomato Pronto.
To assemble the pizza: place the tomato mixture onto the pizza base, top with the caramelised onions, biltong, jalapeños and mozzarella. Bake in hot oven for 10 minutes.
Garnish with fresh avocado and crushed nachos.