Lipton's Spiced Sangria
The full-bodied, malty flavour of Lipton English Breakfast enhances the fresh, citrus fruits and floral notes of this festive Sangria. The tea composition deepens the flavours that make the drink more refreshing, while the Raspberry Syrup adds spicy but rounded sweetness.  The addition of ginger ale makes this a tempting and refined cocktail.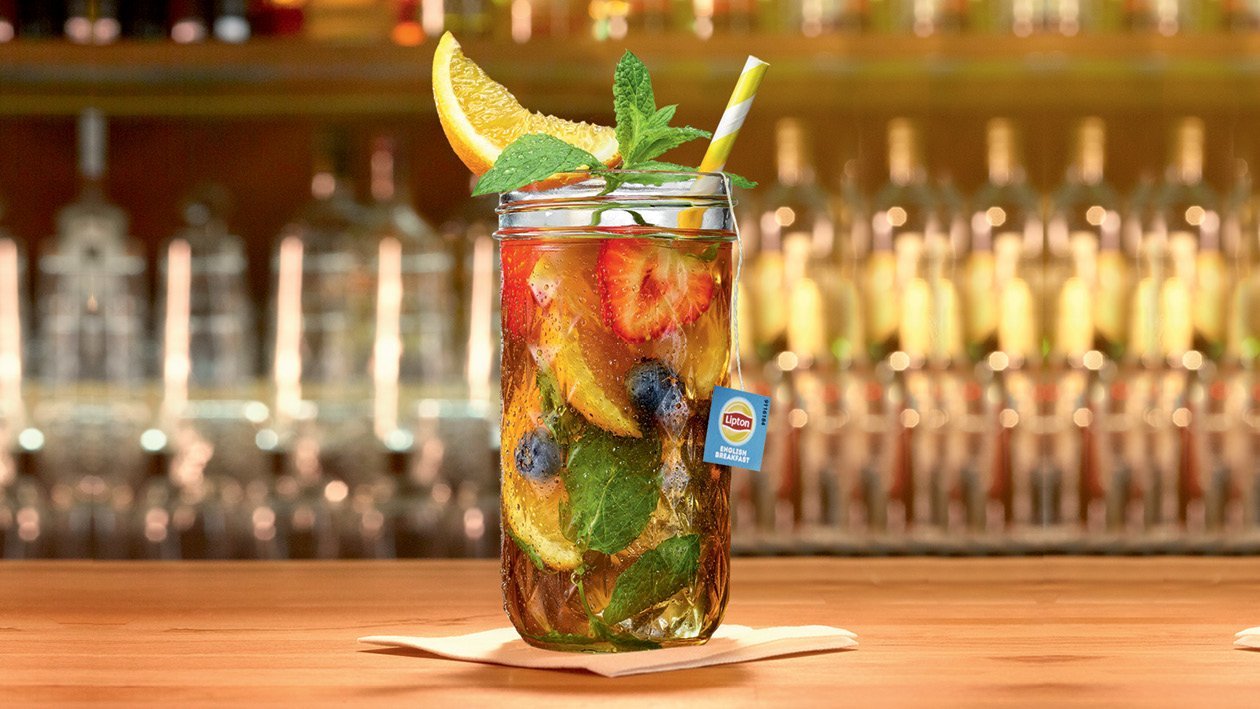 Ingredients
The original:
Ice cubes or crushed ice

100 g
The twist:
Mint sprig (lightly bruised)

1 pc
Preparation
The original:

Steep 1 pyramid bag of tea for 2 to 3 minutes in 100 ml of boiling water (100 °C).
Add 100 g of ice cubes or crushed ice.

The twist:

Add Raspberry Syrup (10 ml) while tea draws.
Add 1 sprig of mint (slightly bruised),1 slice orange, 1 peach slice, 1 slightly crushed raspberry, 1 blueberry and a few drops of lime juice.
Leave the tea bag in the water.
Pour into a serving glass

Your customised drink:

Add sparkling water (30 ml).
Add ginger ale (30 ml).

Alternatively:

Instead of Raspberry Syrup, you can use ordinary syrup or sugar to taste and add to mix with a crushed raspberry or blackberry.