Panko Chicken Breast served with Herb Mash
A twist on chicken schnitzel. A chicken breast with a serious crunch! Served with Balsamic Glazed Beetroot, Cream Spinach & Pineapple Salsa.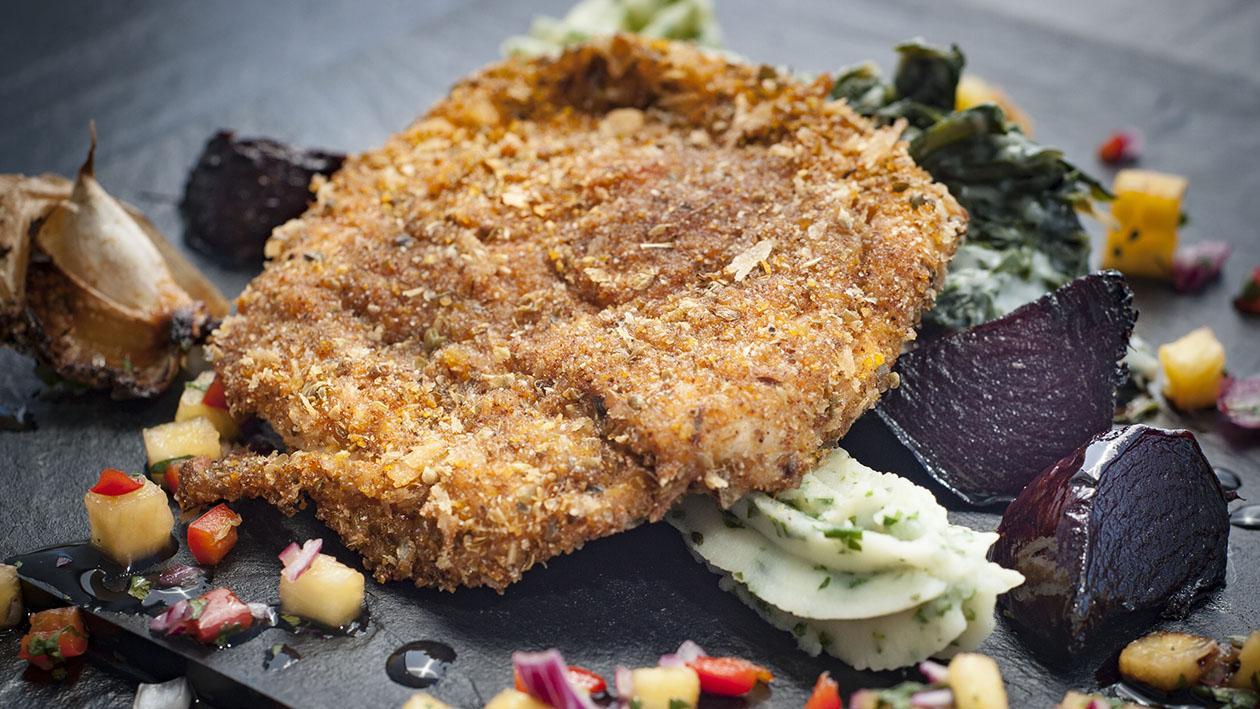 Ingredients
Panko Chicken Breast:
Eggs (class extra), beaten

1 pc

Chicken breast (flattened with meat mallet)

200 g
Preparation
Panko Chicken Breast:

15 minutes

In a bowl, mix the two bread crumbs together and add the Robertsons chicken spice and dried organum.
Place the chicken breast into the beaten egg wash, then into the breadcrumb mix, ensure chicken is fully coated.
Heat the oil in a frying pan and place the crumbed chicken breast into the oil and fry on either side till, golden brown.
Transfer into the oven and cook at 170C till fully cooked

Chefs Tip:

Serve with herbed mash potato, creamed spinach, pineapple salsa, roasted balsamic beetroot and blistered garlic.
Squeeze a little lime juice over the cooked chicken to bring out the flavours of the Robertsons Herb and Spice.