Peppersteak Pie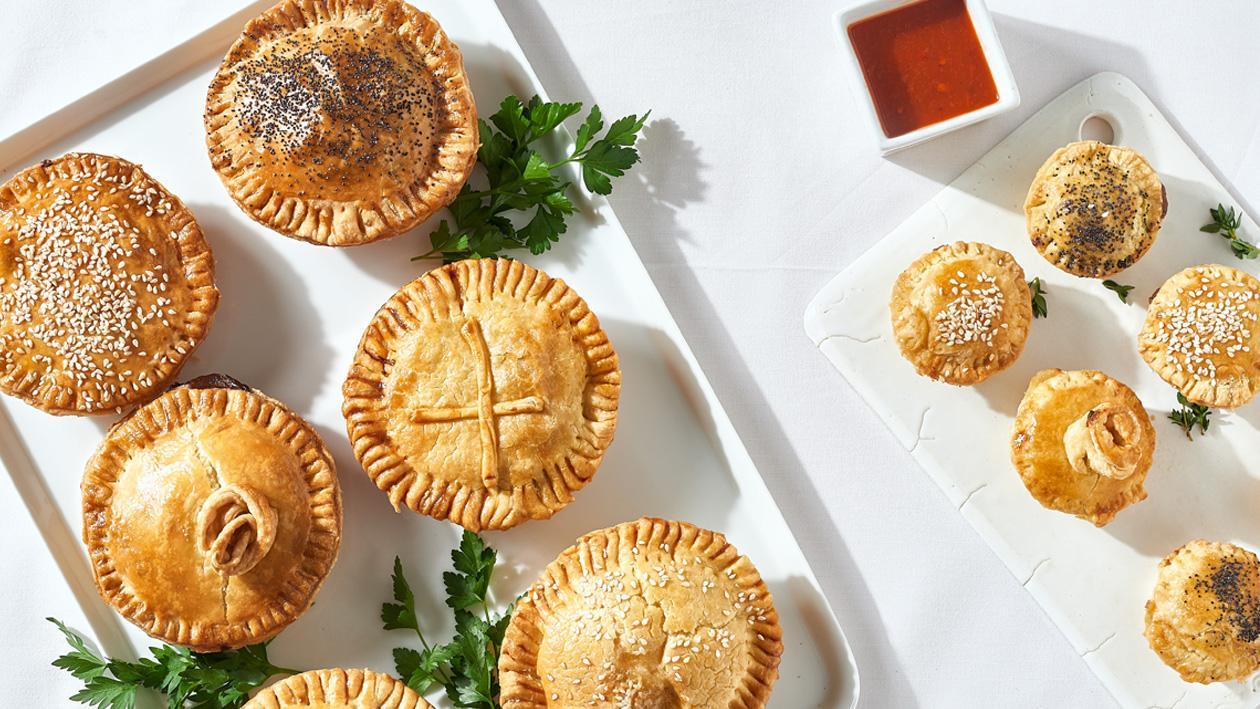 Ingredients
Peppersteak Pie
Black pepper (ground)

80 g

Mustard, English (Coleman's)

5 g

500g Leftover roast beef cubes

Fine Foods Worcester Sauce 6x2L

15 ml
Preparation
Peppersteak Pie

In a saucepan sauté onions, garlic and Robertsons Thyme. Add in black pepper, mustard and gravy and bring all ingredients to the boil. Add in the green pepper and cubed beef, and heat through. Finish off with the Worcester sauce.
Adjust seasoning to taste preference.
Roll out the readymade puff pastry and cut with a cutter ring mould (one size bigger than the foil casing being used). Poke small holes in the bottom of the foil to ensure even cooking.
Spray the foil with Spray and Cook, and press in the pastry and fill with the pie filling mixture. Then cut another piece of pastry and close the pie, brushing the top with the pastry egg-wash. Press the rim of the pie with a fork and cut off the excess pastry.
Bake in the oven at 165oC for 10 – 15 minutes.