Popcorn Chicken, Beetroot Wrap with Crisp, Sweet & Sour Slaw
Crispy chicken pops, combined with a tangy slaw in a beetroot wrap makes for a colourful explosion of flavour!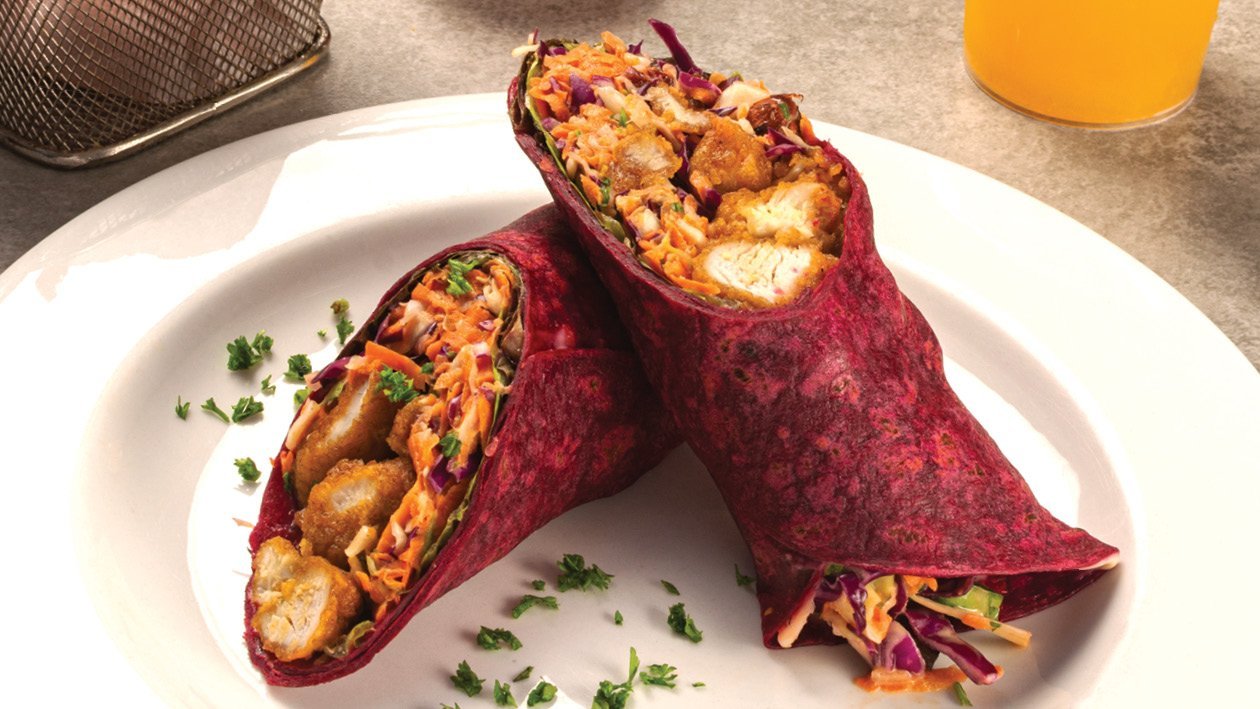 Ingredients
Preparation:
Chicken breast, diced into 1 x 1cm

1 kg

Water, for dipping

100 ml

White cabbage (shredded thinly)

250 g

Red cabbage (shredded)

250 g

Almonds, toasted and coarsely chopped

100 g

Parsley (finely chopped)

200 g

Cranberries, dried and roughly chopped

100 g

Lettuce leaves (washed and roughly chopped)

400 g
Preparation
Preparation:

Dip cubed chicken in water, remove chicken from water and roll in Knorr Professional Original Chicken Breading. Deep fry at 160 °C until brown and crispy.
In a mixing bowl, place all the slaw ingredients and mix together until well combined.
Heat the wraps on both sides.
Fill the wraps with slaw, lettuce and popcorn chicken. Roll up to enclose and serve

Chef's Tips:

Protein option: substitute chicken breast with fish, or for a vegetarian option replace with chickpeas. To glue the wrap, spread Hellmann's Tangy Mayonnaise on the sides before wrapping.