Sirloin Double Pepper Maple Gravy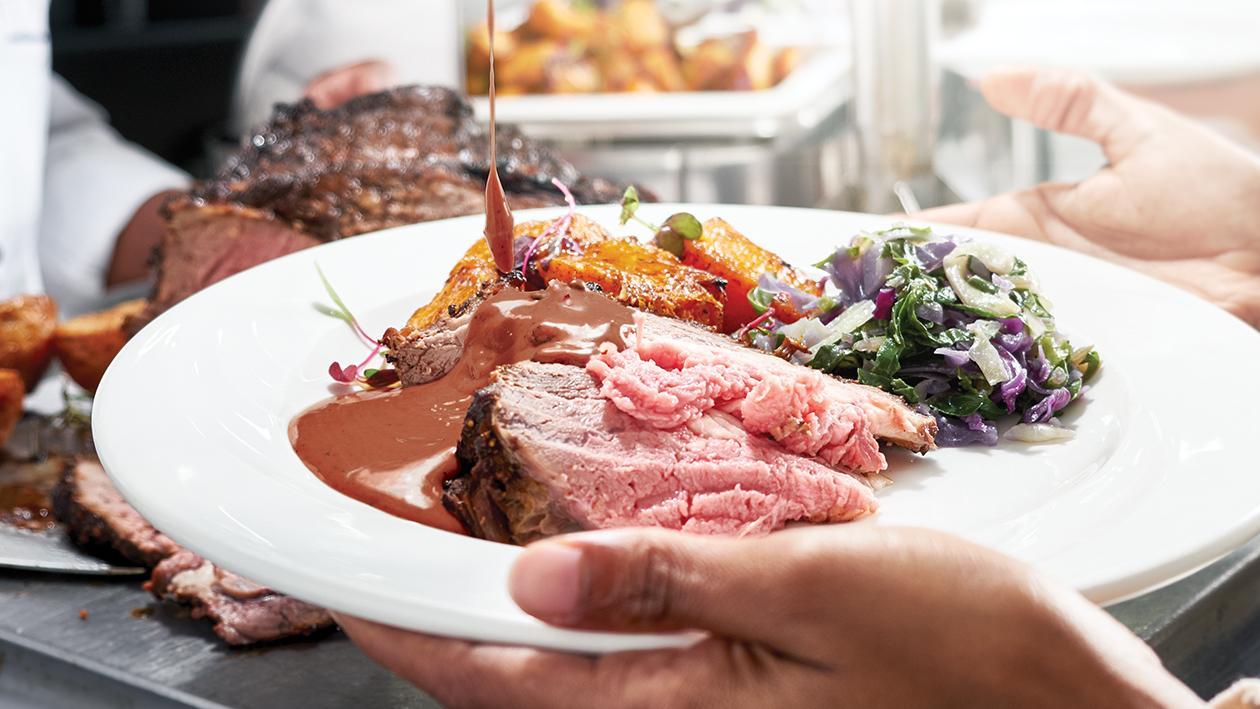 Ingredients
For the Rub:
7.5 g Coarse black pepper
For the Gravy:
10 g Green peppercorns (crushed)

10 g Black peppercorns (ground)
Preparation
For the Rub:

Mix together all the ingredients until well-combined.
Rub the beef cut with the mixture then seal on a griddle or flat top grill. Roast in a preheated oven at 180˚C for 30 minutes per kg (15 – 20 minutes extra for bone-in cuts).

For the Gravy:

In a medium saucepan, combine the green and black peppercorns with the vinegar, then bring to the boil and simmer until the vinegar is almost dried out.
Mix together the Knorr Brown Sauce powder and water, and add to the saucepan. Bring to the boil and simmer for 2 minutes, whisking regularly.
Stir in the cream and maple syrup, then remove from the heat

Chefs Tip:

Honey or Golden syrup can be used instead of Maple syrup.