A Fish in a Pickle
Delicate fish pieces pickled in a spicy liquid. This is the perfect breakfast accompaniment.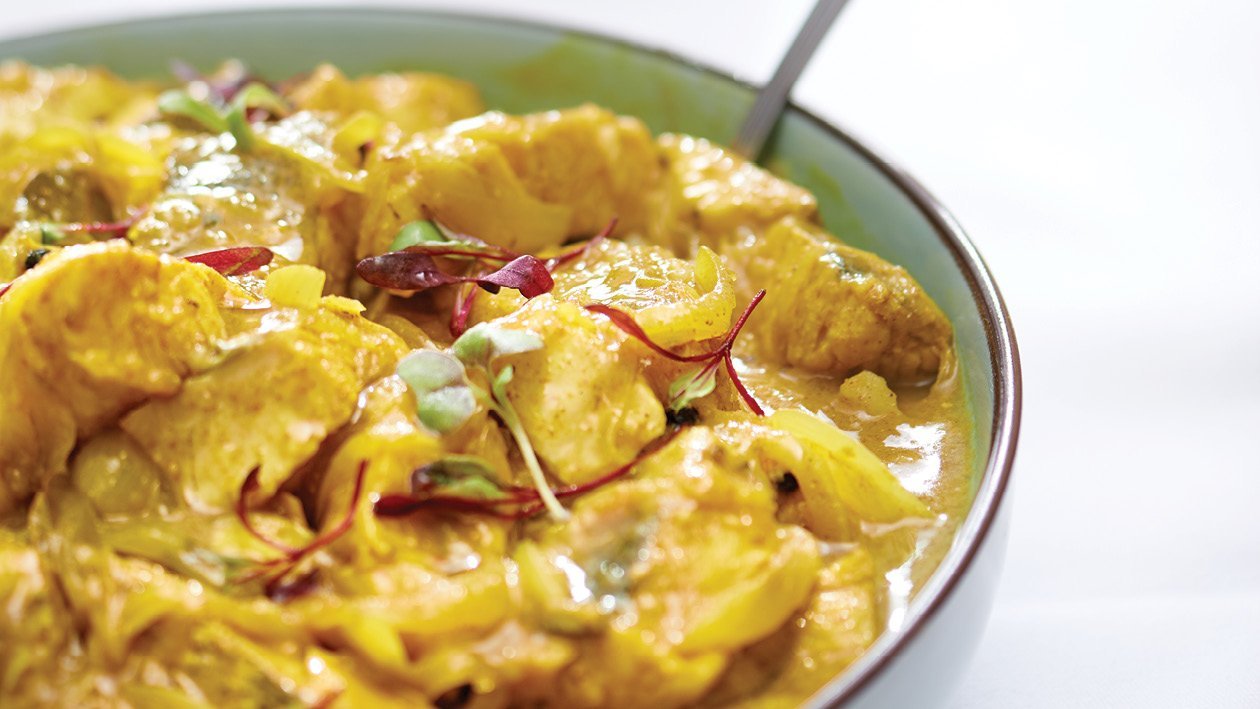 Ingredients
Method:
Onions (finely chopped)

350 g

Fresh garlic (finely chopped)

10 g

White Wine Vinegar

250 ml

1 kg Hake fillets (cut into portions)
Preparation
Method:

In a pot, heat oil and sauté onions for 10 min until soft.
Add bay leaves, black peppercorns, garlic and ginger and cook for 2 min. Add Robertsons Rajah Mild & Spicy, garam masala and turmeric and cook for 3 min.
Add the chicken stock to the pot with sugar and vinegar and simmer for 20 min. Place the fish carefully in the poaching liquid and simmer for a further 20 min until cooked through.
Transfer to a glass / porcelain dish and chill for 1 – 2 days.

Chef's Tip:

Not a fan of hake? Replace the hake with a fish of your choice.