BBQ Chicken, Crouton and Corn Salad with a Creamy Parmesan Ranch Dressing
Give this recipe a try! Crunchy corn and crouton salad with the BBQ flavours South Africans love.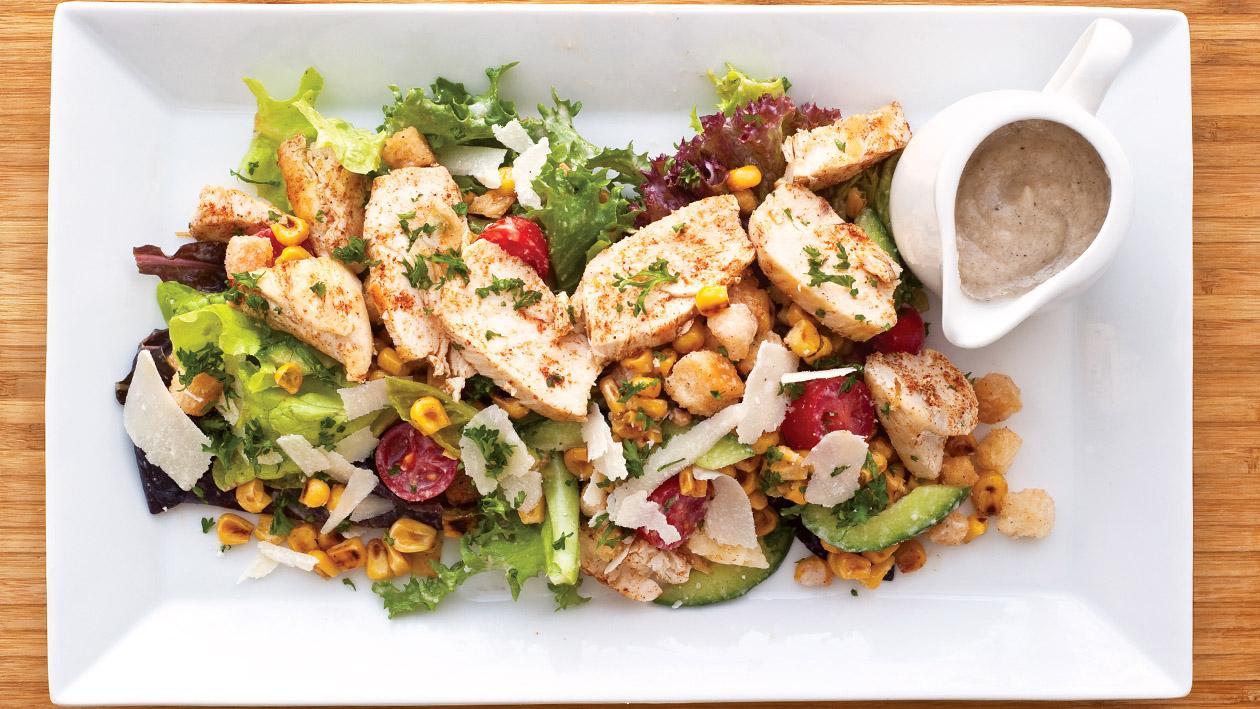 Ingredients
Chicken:
Chicken, breast, cut into bite size pieces

100 g
Salad ingredients:
White Bread Slices, cut inot cubes and made into croutons (small dice)

125 g

Sweet-corn, frozen, griddled with a little oil to char grill

125 g

Cherry tomatoes (rinsed and halved)cut into wedges

5 g

Cucumber (diced) , cut lengthways, then sliced

21 g

Salad pack (lettuce), assorted lettuce leaves torn

40 g

Parsley, fresh, chopped, chopped

16.7 ml

Cheese, Parmesangrated

88 g
Preparation
Chicken:

In a little oil, fry the chicken cubes that have been seasoned in the BBQ spice. Fry until cooked.

Salad ingredients:

In a bowl, mix the lettuce leaves, warm chicken cubes, blackened corn, parmesan shavings, croutons, cucumber and cherry tomatoes.
Add enough dressing to coat.
Toss through and arrange neatly on a serving platter.