Black Bean Chorizo
This Spanish inspired sausage and bean dish will meet the needs of diners looking for global flavours.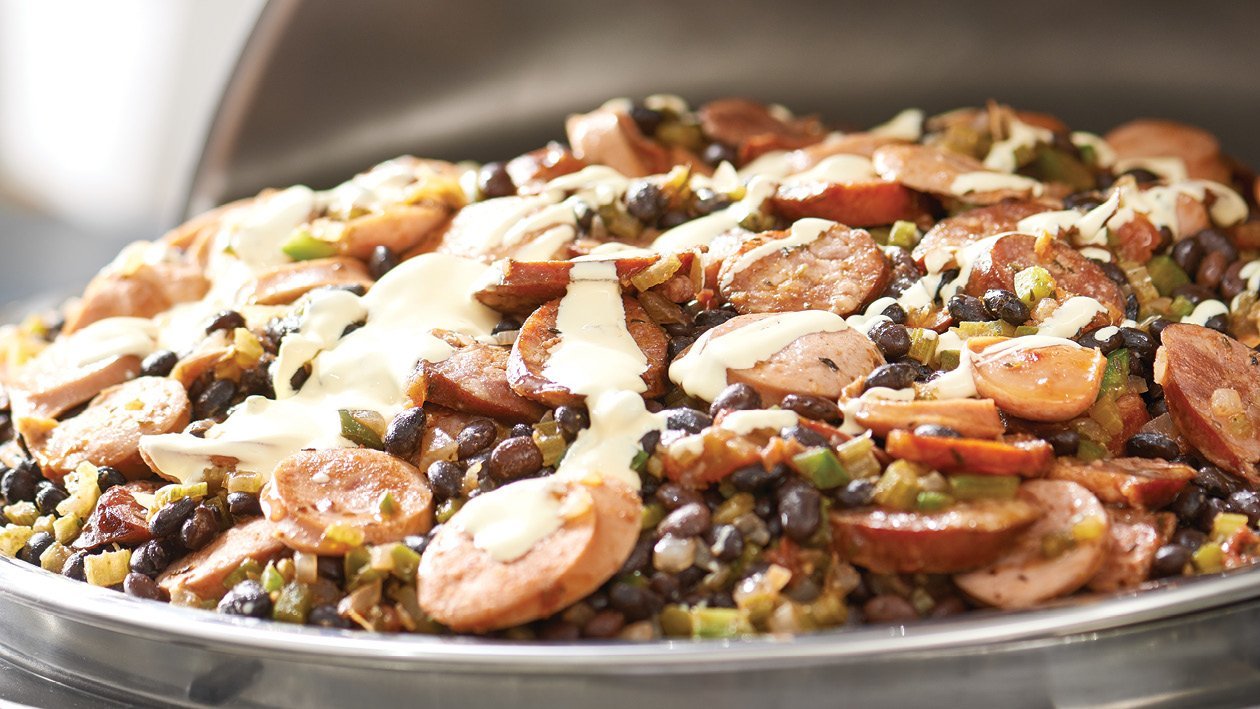 Ingredients
Method:
Celery (thinly sliced)

190 g

Garlic (chopped, optional)

20 g

Green pepper (deseeded and chopped)

120 g
Preparation
Method:

In a large pan, heat oil and brown the sausages on medium heat and set aside.
In the same pan sauté the onions, bay leaves and celery until translucent. Add the garlic, Robertsons Thyme, Knorr Professional Chicken Stock Granules, Robertsons White Pepper and Robertsons Cayenne Pepper and cook for 1 min. Add the Knorr Professional Tomato Pronto and water and simmer for 10 min.
Add the beans, green peppers and sausages and cook for a further 5 min until heated through.
Drizzle with Knorr Professional Hollandaise Sauce before serving.

Chef's Tip:

If you want a saucier dish, double the amount of Knorr Professional Tomato Pronto. For a cost effective option, substitute the sausage for boerewors.