Brekkie In A Jar
Nutritious quinoa with creamy avocado and Hollandaise sauce - start your day the right way!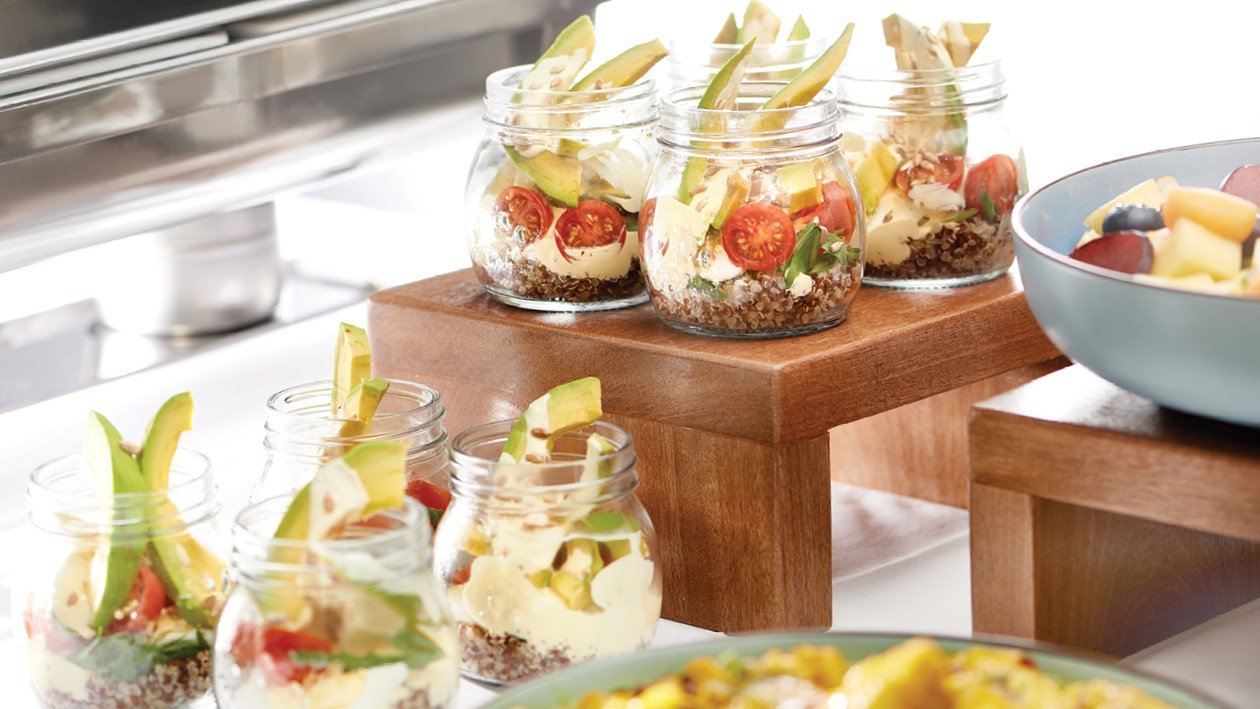 Ingredients
Method
250 g Tri-colour quinoa (rinsed)

Rocket leaves (fresh)

60 g

4 Eggs (boiled, peeled and cut into wedges)

Cherry tomatoes (rinsed and halved)

280 g

20 g Sunflower seeds (toasted)
Preparation
Method

In a pot, combine the quinoa, water and Knorr Chicken Stock Granules. Bring to the boil then simmer for 10 – 15 min until cooked. Fluff with a fork and set aside to cool.
Create layers in a jar (or glass) – starting with the quinoa, then Knorr Hollandaise Sauce. For the next layer, place the rocket leaves, followed by the egg wedges, tomatoes and avocado slices.
Finish with a dollop of Knorr Hollandaise Sauce and sprinkle with toasted sunflower seeds.

Chef's Tip:

Make different versions of the dish by substitutingthe quinoa with couscousor even lentils!