Chicken Thyme & Corn Casserole
A hearty, flavourful stew made from deep-fried chicken, peppers, thyme, paprika, cannellini beans and corn.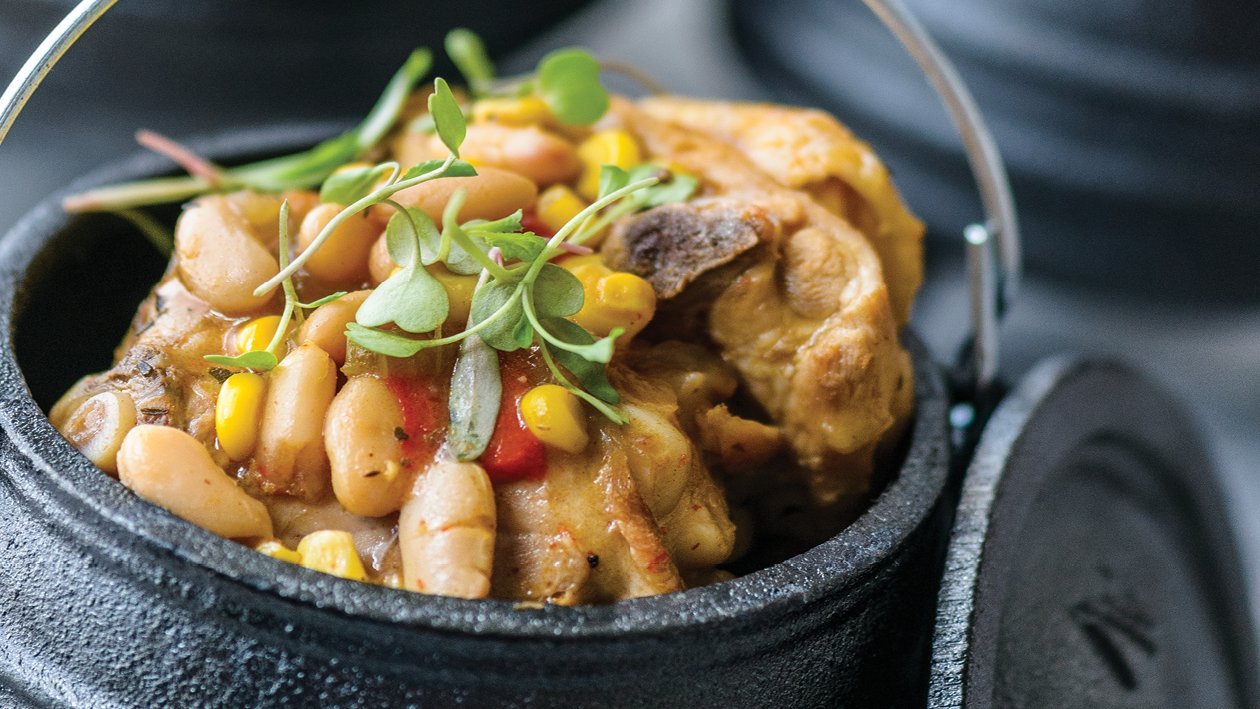 Ingredients
Method:
Onions (finely chopped)

140 g

Red pepper (seeds removed and cut into small cubes)

130 g

Celery (finely diced)

60 g

Frozen corn kernels (thawed)

125 g

Cannellini beans (drained and rinsed)

250 g
Preparation
Method:

Dry-fry the chicken thighs, skin side first, until crispy and golden before browning the other side then set chicken aside, leaving the oil in the pot.
In the same pot, sauté onions until soft, then add peppers with Robertsons Thyme and Knorr Professional Aromat Original. Cook for 1 minute then add Robertsons Paprika.
Return the chicken to the pot, add 600 ml of water and bring to a boil. Use the remaining 200 ml to make a slurry with the Knorr Professional Chicken Soup and add to the casserole, mix well.
Add celery and simmer for 15 minutes.
Add corn kernels and cannellini beans, cook for a minute further and serve.
Remove the skin from the chicken thighs and use olive oil to brown.
Serve with steamed rice, roast potatoes or creamy samp.