Crustless Quiche
Spicy egg based baked savoury custard with red kidney beans,  cumin, peppers, ham , jalapeños,.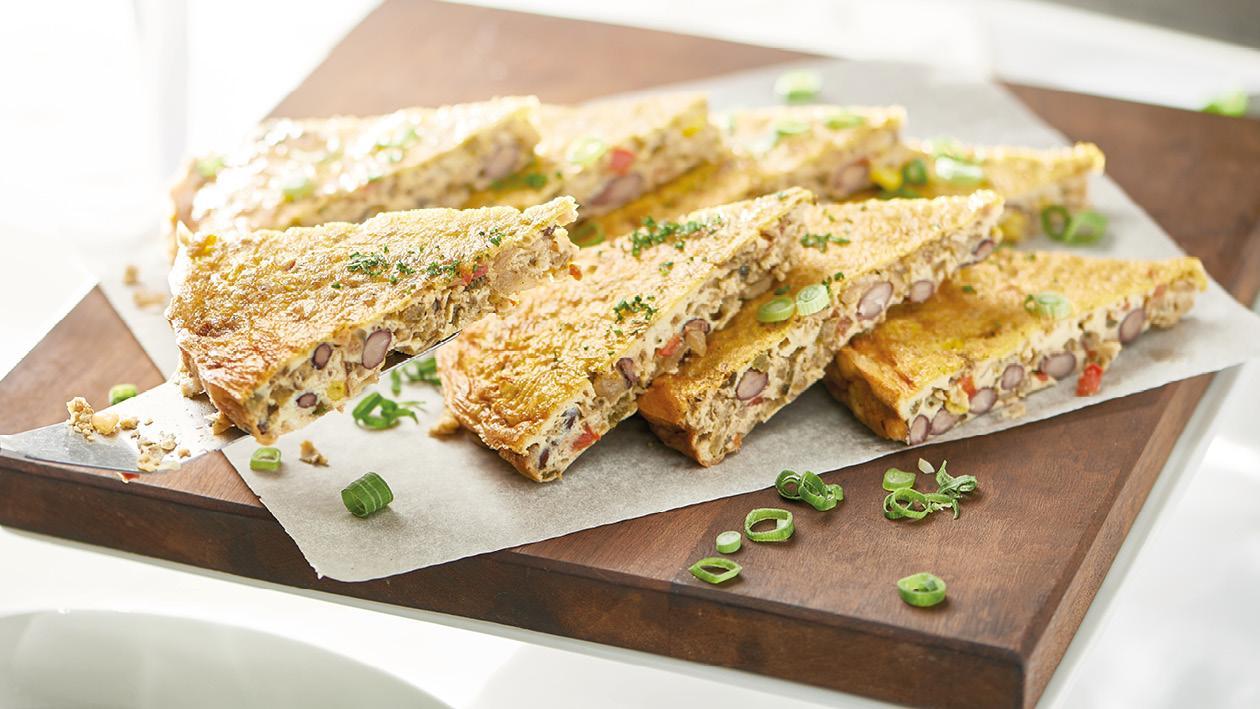 Ingredients
Method:
Onions (roughly chopped)

300 g

Green peppers (diced)

100 g

Red peppers (finely sliced)

100 g

Pickled jalepenos (chopped)

50 g
Preparation
Method:

In a pot, heat oil and cook onion until soft. Add cumin, peppers and cook a further 2 minutes then add corn, jalapeños, red kidney beans and Knorr Aromat and set aside.
Mix together milk, cream, eggs and Knorr Classic Mushroom Sauce and whisk until fluffy.
Place the pepper mixture in a greased tart mould and pour egg mixture over.
Bake in a preheated oven at 160°C for 20 – 30 min.