Deep fried cheesecake phyllo cigars served with wild berry dipping sauce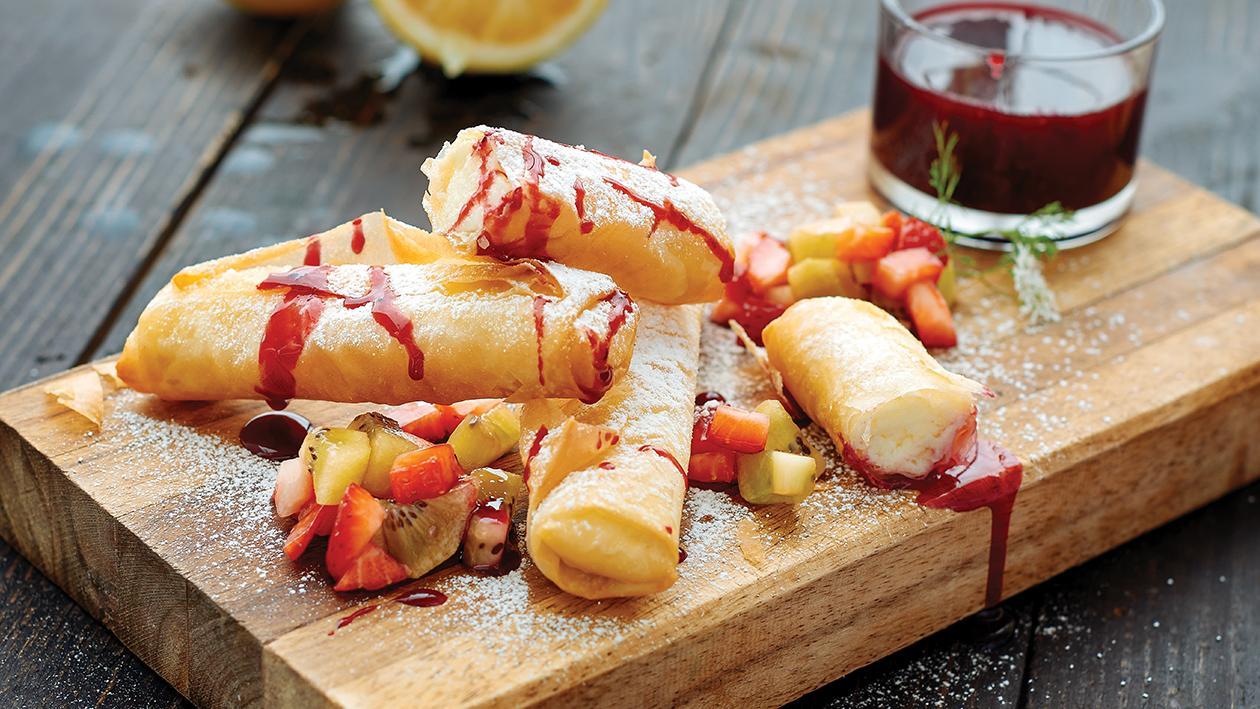 Ingredients
Cheesecake:
Cheesecake Phyllo Cigars
Phyllo pastry sheets 8 no

Eggs, large (class A)

1 pc

Sugar, icing (confectioner's)

50 ml
serve:
Preparation
Cheesecake:

In a electric mixer, whisk together Carte D'Or Cheesecake Powder and cold water, set in a 15cm×20cm baking tray. Allow to set in the fridge for 15-20 minutes.

Cheesecake Phyllo Cigars

Cut each phyllo sheets into 4 pieces, stick two squares together with a brush of melted Marvello 70 % fat spread.
Cut the cheesecake into finger size length (16portions) and wrap the cheesecake in the phyllo pastry, closing off each end, and stick down with beaten egg. Refrigerate.
Deep Fry the phyllo cheesecake rolls at 180°C until golden brown.
Drain off the excess oil onto paper towel.
Dust the Cheesecake cigars with icing sugar.

serve:

Serve with dipping sauce of Carte D'Or Wild berry sauce and fresh berry and kiwi salsa

Chef tip

When working with phyllo pastry, cover with a damp cloth as dries out quickly.