Fired-Up Picanha
Served with a delicious HellFire Pepper Sauce.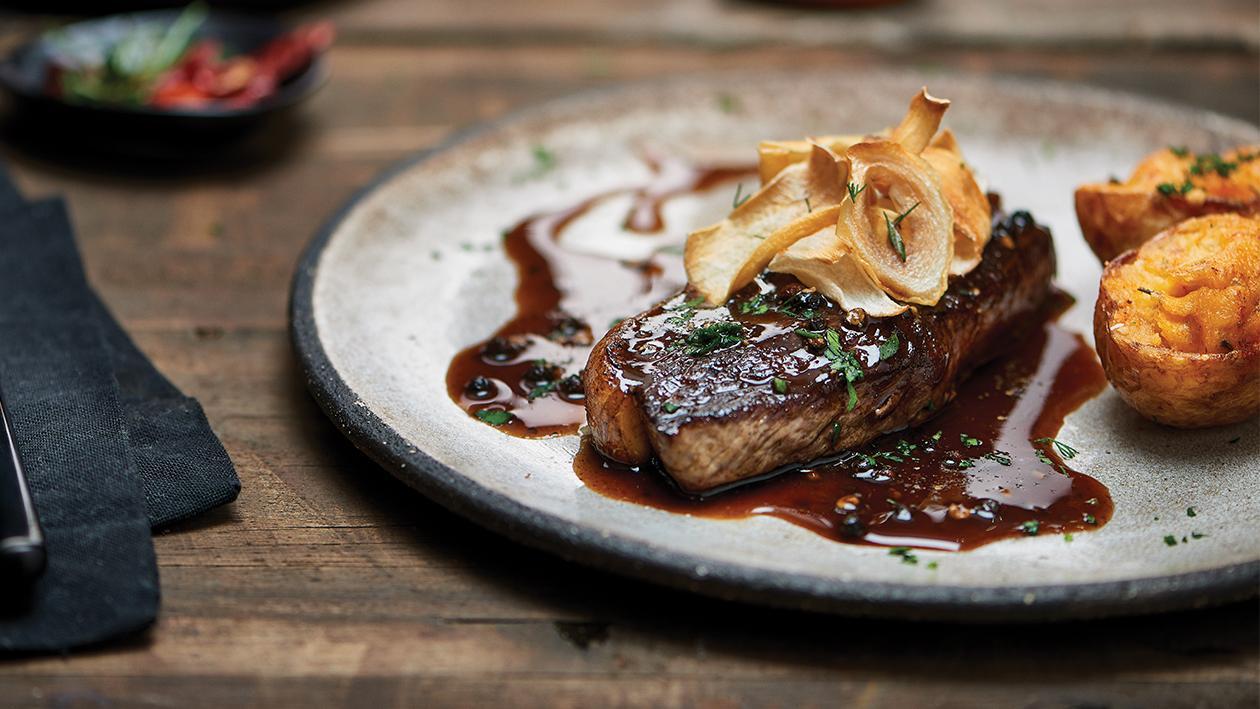 Ingredients
Rump Steak:
10x300 g Aged rump cap steaks
For the HellFire Pepper Sauce
Preparation
Rump Steak:

Cook the steaks to the desired liking.

For the HellFire Pepper Sauce

In a pot, over high heat, add the whisky and Robertsons Whole Black Peppercorns lightly cracked, and reduce the liquid by half.
Add the Robertsons Cayenne Pepper.
Add the hot made-up Knorr Jus as per the packaging instructions, and allow the flavours to infuse.

To Serve:

Pour the sauce over the steak and garnish with dried onion petals.

Serving Suggestion:

JAM-PACKED Potatoes and SPUNKY beans.