Fully Loaded Avo Bowls
Avocado loaded with Chicken Salad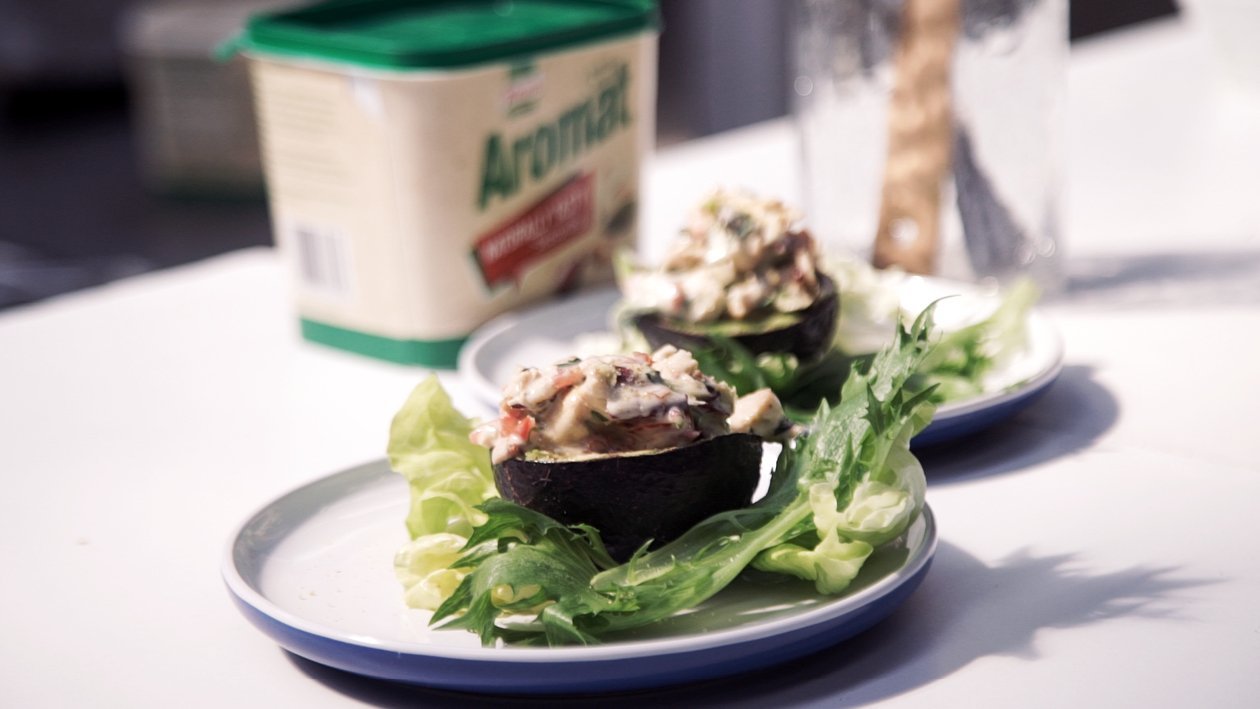 Ingredients
Fully Loaded Avo Bowls
Lettuce, finely chopped

250 g
Preparation
Fully Loaded Avo Bowls

Pre-heat the oven to 180°C.
Lay streaky bacon out on a foil-lined baking sheet.
Bake for 10 minutes, flip, bake for another 5 minutes, and lay the bacon out to cool.
Pan fry the chicken breasts in olive oil and season with Aromat Naturally Tasty.
Once cooked through, use two forks to shred the chicken.
Meanwhile, quarter the tomatoes, discard the pulp and seeds, and dice into small chunks.
Chop the lettuce into small pieces in a large bowl, combine the shredded chicken, cream cheese, lettuce, tomatoes, diced crispy bacon, and mix together.
Halve the avocados, remove the pits, and season lightly with Aromat Naturally Tasty.
To serve, add a scoop of the chicken salad into each avocado half.
Not a huge amount will fit inside the hole made by the pit, so you will heap a decent amount on top of the avocado too.
Season lightly with more Aromat Naturally Tasty just before serving.