Grilled Chicken and Avocado Salad with Ceasar Dressing
Try this twist on the Classic Caesar salad with the addition of avocado and chicken.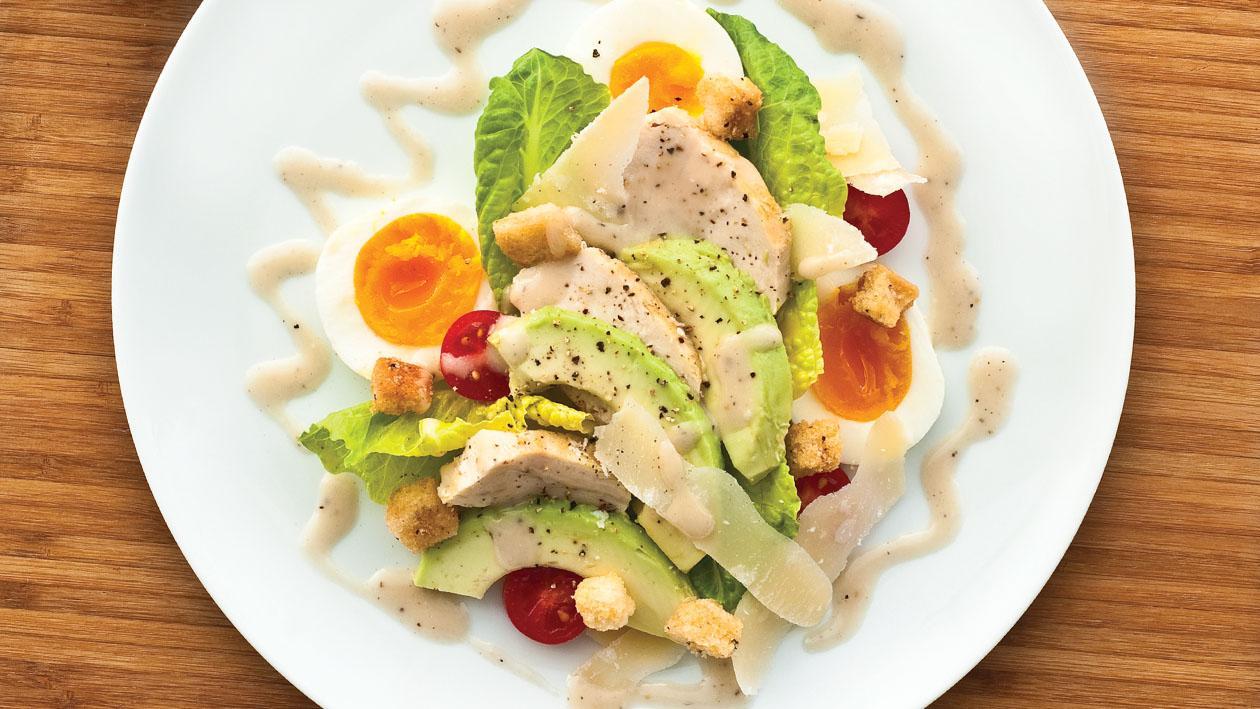 Ingredients
Salad:
Chicken breast fillets (cut into cubes)

175 g

Eggs, large (class A),boiled and sliced into quarters

Lettuce, Romaine, leaves seperated

7 g

Cherry tomatoes (rinsed and halved), halved
Preparation
Salad:

Grill the chicken until fully cooked with seasoning of choice.
Peel the garlic clove and cut in half. Rub the base and sides of the serving bowl with the garlic and set aside.
Place the eggs into boiling water and boil for 4 minutes, refresh immediately into cold water and peel.
Place the slices of Avocado in a solution of lemon juice and water, so as not to discolour
In a mixing bowl mix together, with half of the Parmesan cheese the dressing ingredients ,with the egg and season with salt and pepper to taste.
Assemble the salad by mixing the dressing through the leaves, and placing in the serving bowl, sprinkle over the remaining parmesan and croutons, grilled chicken and finally the avocado.