Lentil and Butternut Curry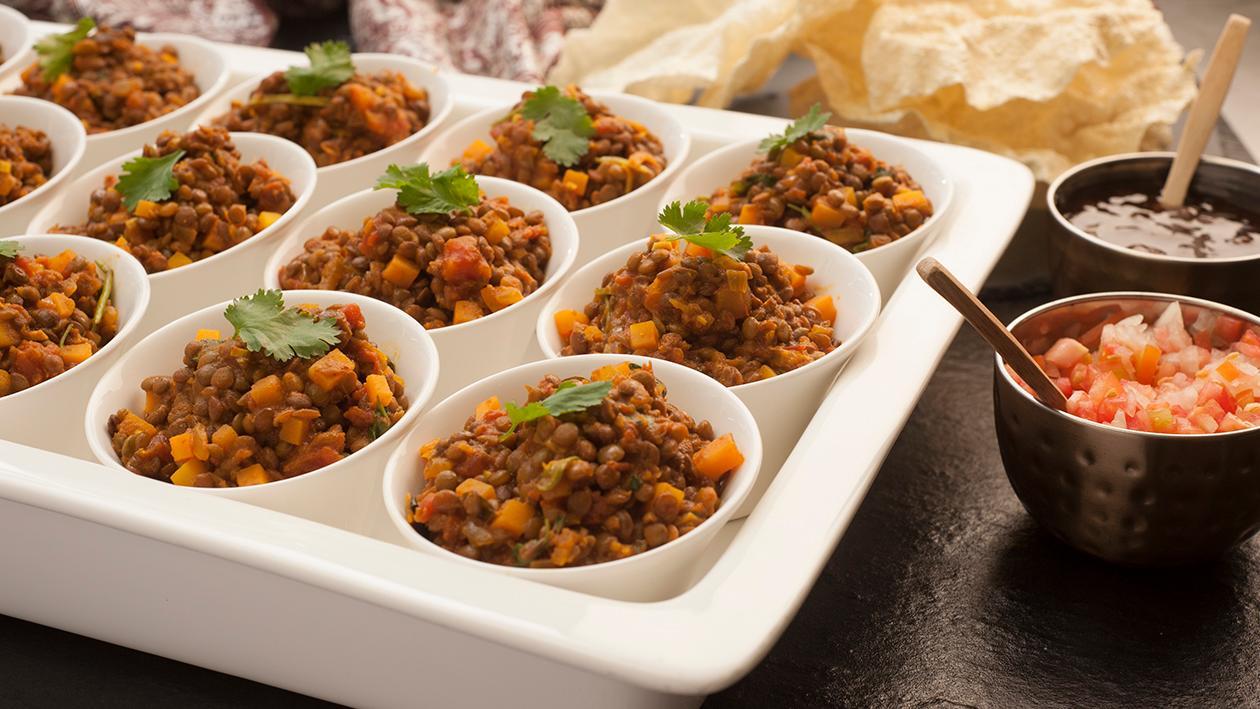 Ingredients
Lentil Curry
200g Butternut cubed and steamed
Preparation
Lentil Curry

Cook lentils according to packaging instructions. Drain.
Melt butter in a pot, add the onions and curry leaves and cook until soft.
Add all the spices and cook for 1 minute.
Add the Tomato pronto and cream and cook for 5 minutes.
Add lentils and turn down the heat. Place lid on the pot and simmer for 30 minutes.
Stir through the cooked butternut and coriander and adjust seasoning.