Linguine Pasta with Norwegian Salmon, Wasabi Yoghurt Cream and Soy Cream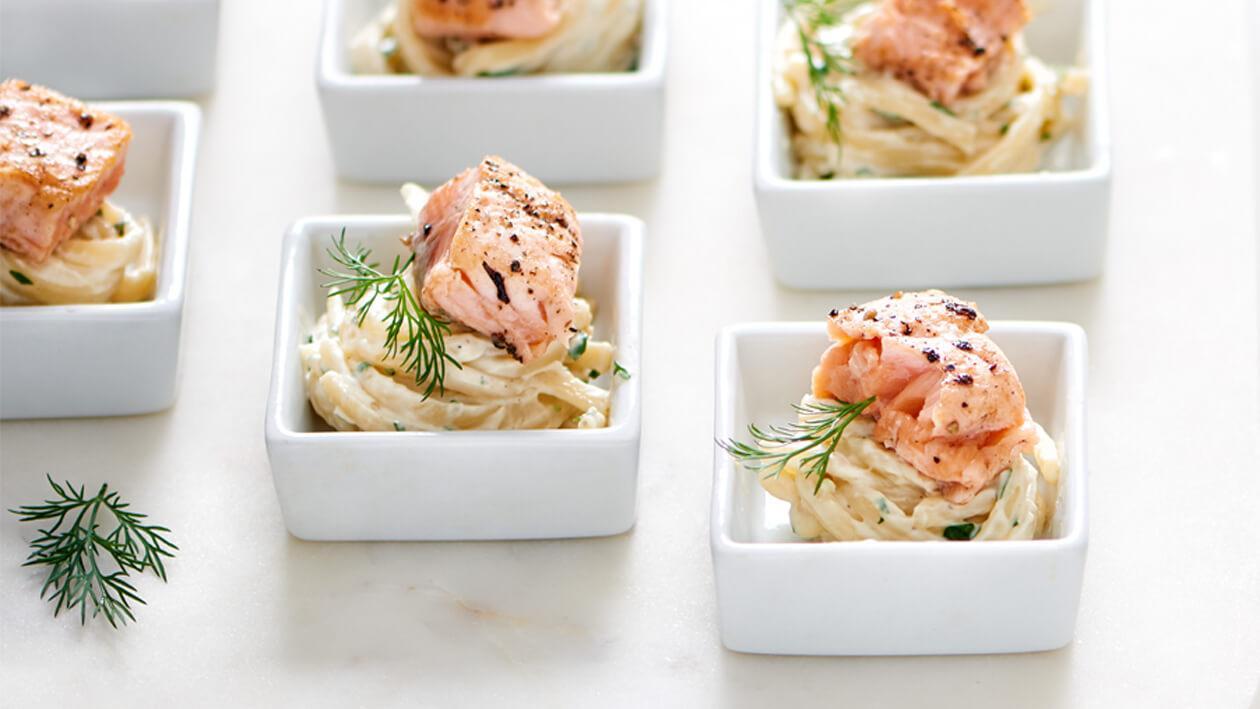 Ingredients
Linguine Pasta
Norwegian Salmon
Wasabi Yoghurt Cream
Soy Cream
Preparation
Linguine Pasta

In a pot, bring the water to a boil, then add the oil and salt. Add in the pasta and cook until al dente, ±10 minutes.

Norwegian Salmon

Season the salmon portions with the fresh lemon and Robertsons Cajun Spice.
In a pan, grill the salmon for 2 minutes per side and serve.

Wasabi Yoghurt Cream

In a saucepan, add the oil, and sauté the onion and garlic. Add in the wasabi powder, then stir in yoghurt, and add in the cream and butter. Reduce the heat and season to taste.

Soy Cream

In a saucepan, add in the oil, and sauté thru Robertsons Thyme and onion until translucent. Add in the mustard, Knorr Soya Sauce and cream, reduce the heat and season.
In a ramekin, toss the finished wasabi cream with the linguine pasta swirl and place a seared piece of Norwegian salmon on top, drizzling with the soya cream.