Mac 'n Cheese, Yes Please
People love macaroni and cheese, which is why they'll adore this new take on the old favourite. In this recipe, a delicious cheese sauce is poured into cut cannelloni and topped with parmesan cheese, herbs and breadcrumbs before being cooked to crispy perfection.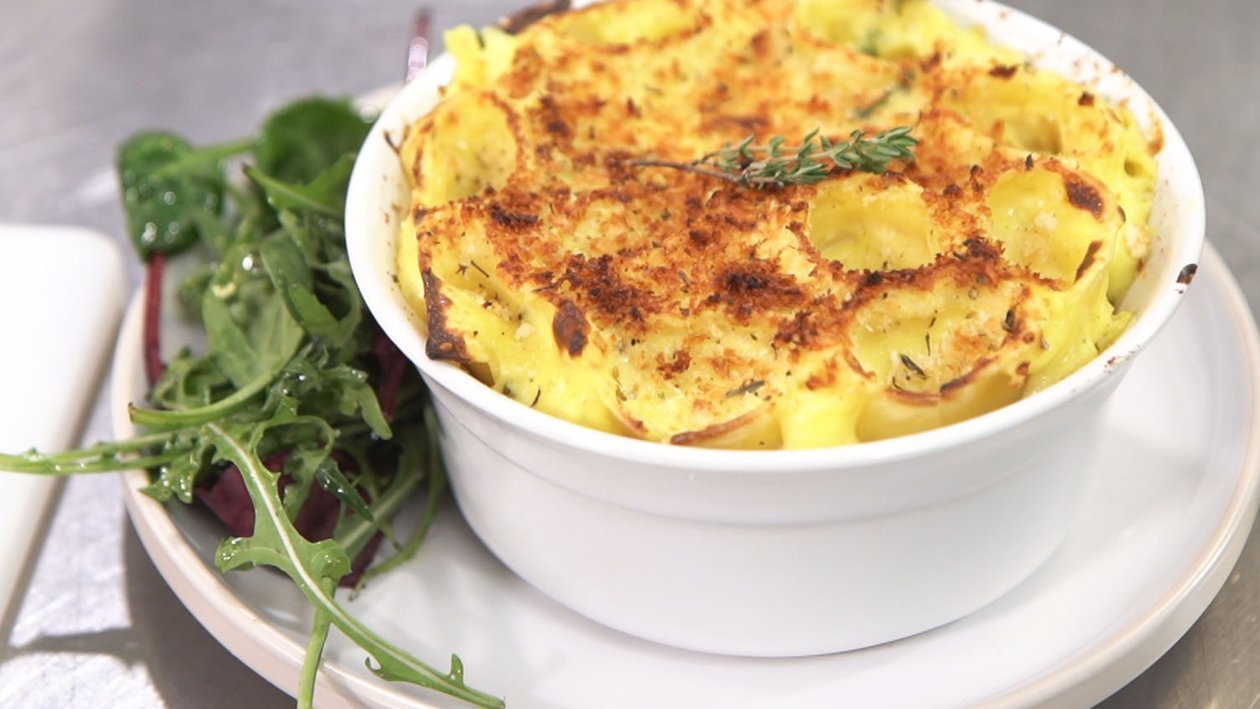 Ingredients
Method:
200 g Cannelloni pasta (cooked, drained)

Cheddar cheese (grated)

150 g
Preparation
Method:

Cut the cannelloni into desired size and place into an oven proof dish. In a pot, bring half the milk, cream, thyme and garlic to a boil.
Add in the Knorr White Sauce powder to the remaining milk and make a slurry by whisking together. Pour into the pot and stir continuously for 3 minutes.
Add the cheese and Robertsons Turmeric to the pot, stirring continuously. Once thickened, remove from stove top and pour straight onto the pasta, covering it completely.
In a bowl, mix the breadcrumbs, parmesan cheese and Robertsons Mixed Herbs together and sprinkle on top of pasta.
Bake for 10 minutes or until the top is crispy and brown.
Garnish with a sprig of thyme.

Chef's Tip:

You can substitute penne for cannelloni pasta. Mutton mince could also be stuffed inside the cannelloni.