Magical Mexican Tortilla Bake
Introduce global flavours to your brekkie buffet with this delicious Mexican dish!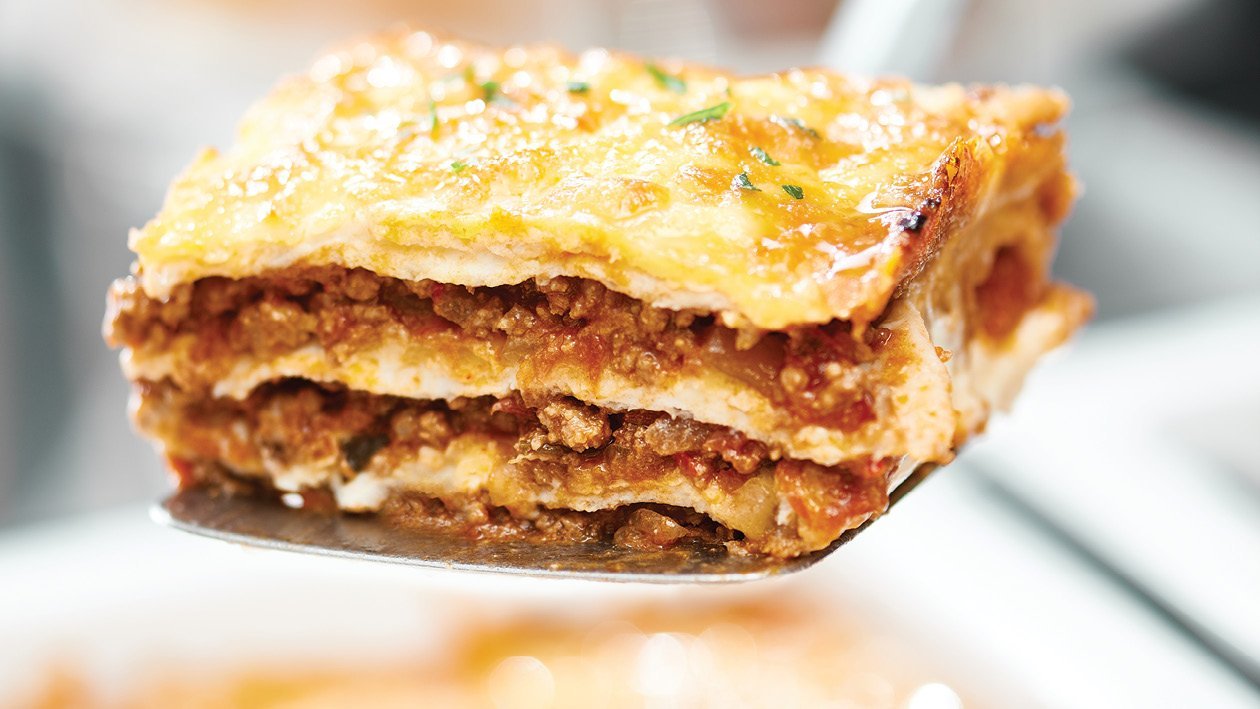 Ingredients
Method:
Onion (finely chopped)

250 g

3 g Red chilli (deseeded and finely chopped)

Red pepper (seeds removed and cut into small cubes)

160 g

Fresh garlic (finely chopped)

10 g

Mozzarella cheese (grated)

150 g

150 g Cheddar cheese (grated)
Preparation
Method:

Pre-heat oven to 180 °C. In a frying pan heat oil and sauté the onions for 3 min. Increase the heat and add the mince – fry until brown.
Add the chilli, red pepper, garlic and spices and fry for 5 min. Stir in the Knorr Tomato Pronto, Fine Foods Fruit Chutney and Knorr Original Aromat. Cover and bring to boil then simmer for 20 – 25 min. Remove from heat and stir in half the coriander.
Place a layer of cooked mince on the bottom of an oven-proof dish and place one tortilla wrap on top. Spread a third of the Hellmann's Tangy Mayonnaise on the wrap and sprinkle over a third of the cheeses. Repeat the process twice more to create three layers.
Bake in the oven for 15 min until golden brown.
Garnish with remaining coriander.

Chef's Tip:

If you want to offer a vegetarian version of this dish, use lentils and chickpeas instead of mince and tofu instead of cheese!