Magical Mexican Tortilla Bake
Introduce global flavours to your brekkie buffet with this delicious Mexican dish!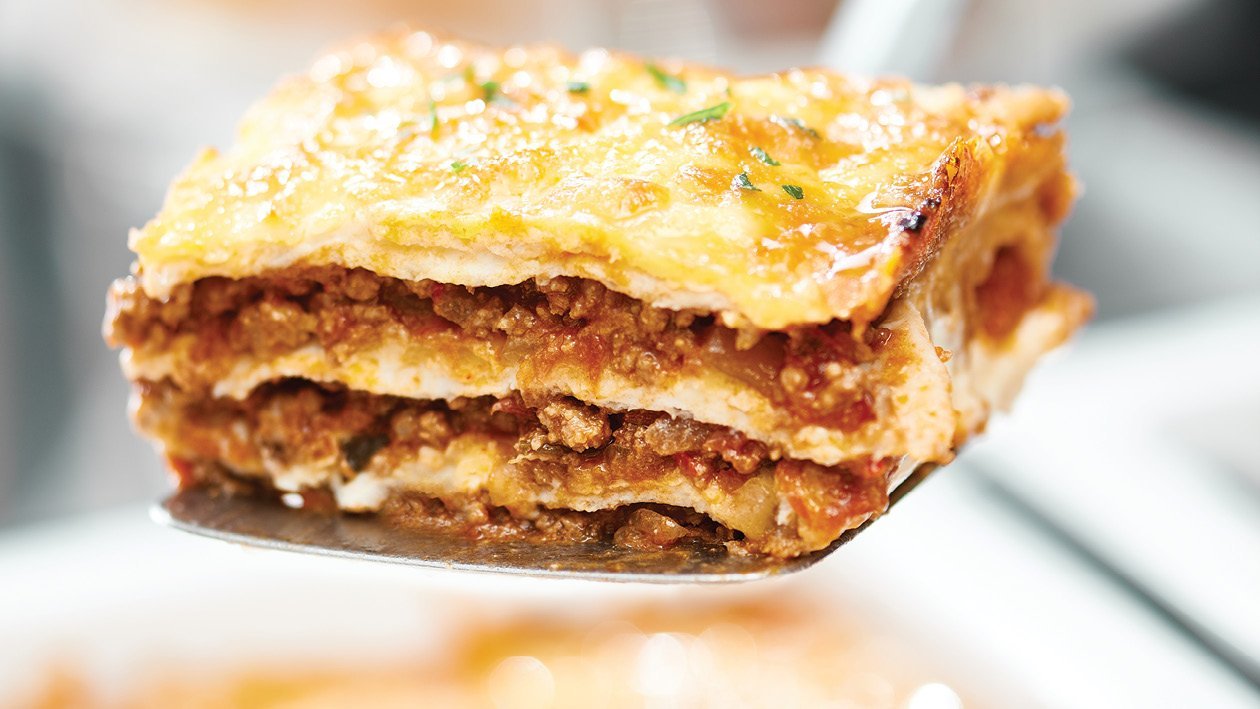 Ingredients
Method:
Onion (finely chopped)

250 g

Red pepper (seeds removed and cut into small cubes)

160 g

Fresh garlic (finely chopped)

10 g

Mozzarella cheese (grated)

150 g

Red chillies (deseeded and finely chopped)

3 g

Cheddar cheese (grated)

150 g
Preparation
Method:

Pre-heat oven to 180 °C. In a frying pan heat oil and sauté the onions for 3 min. Increase the heat and add the mince – fry until brown.
Add the chilli, red pepper, garlic and spices and fry for 5 min.
Stir in the Knorr Tomato Pronto, Fine Foods Fruit Chutney and Knorr Original Aromat. Cover and bring to boil then simmer for 20 – 25 min.
Remove from heat and stir in half the coriander.
Place a layer of cooked mince on the bottom of an oven-proof dish ( 1/2Shallow Bain Marie insert)and place one large tortilla wrap on top.
Spread a third of the Hellmann's Tangy Mayonnaise( 66g)on the wrap and sprinkle over a third of the cheddar and mozzarella cheese (50g each).
Repeat the process twice more to create three layers.
Bake in the oven for 15 min until golden brown.
Garnish with remaining coriander.

Chef's Tip:

If you want to offer a vegetarian version of this dish, use lentils and chickpeas instead of mince and tofu instead of cheese!