Pan-fried Linefish Topped with Citrus Rooibos Hollandaise
The Rooibos-infused Hollandaise, cut through with the zest of oranges and limes, complements the soft, white meat of the pan-fried linefish to perfection.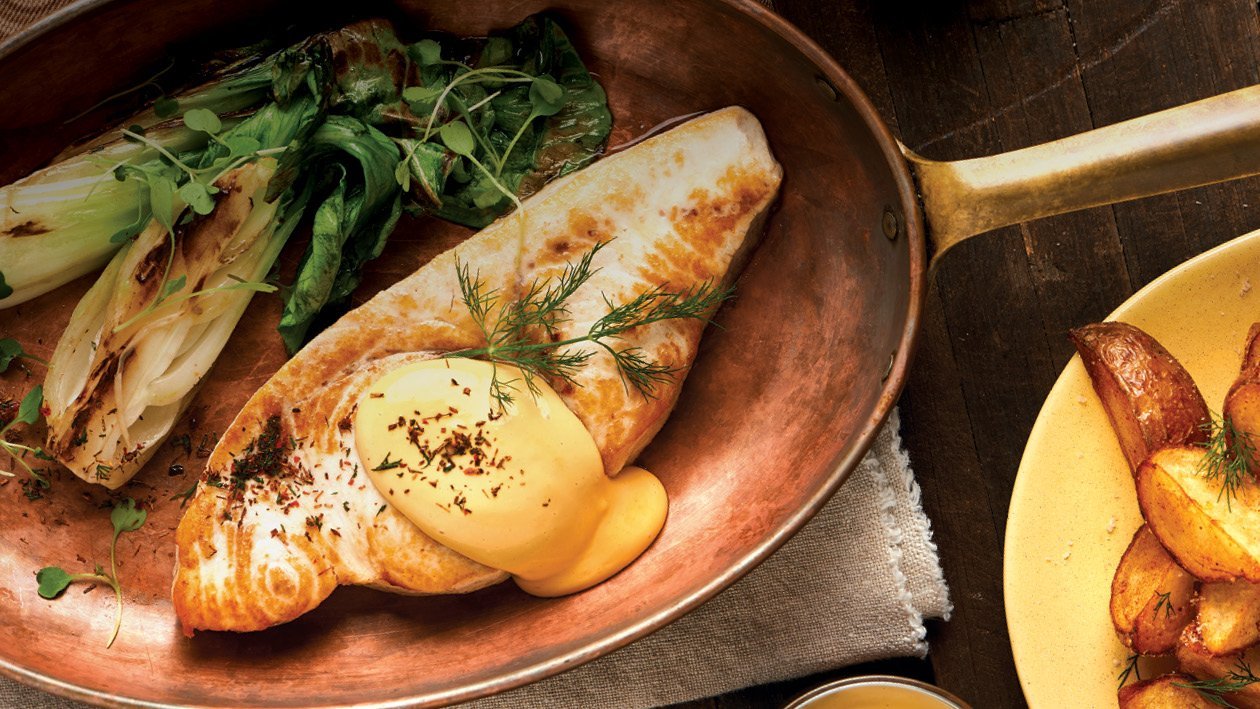 Ingredients
Method:
150 g Linefish (e.g. Dorado, Swordfish, Kingklip)

As required Water (boiling)
Preparation
Method:

Melt the butter in a hot frying pan.
Season the linefish with the Robertsons Fish Spice. Add the linefish to the pan, skin side down and cook for 2-3 minutes.
Carefully turn the fish over and cook for a further 2-3 minutes, basting continuously. Once cooked, remove from pan and place on a paper towel to drain.
To prepare the Rooibos Hollandaise: slowly bring the Knorr Hollandaise Sauce to the boil. Pour boiling water into a cup and have ready. Dip the 6 Rooibos teabags quickly in the boiling water and add to the hot hollandaise.
Remove the teabags and squeeze over the sauce to get maximum flavour into the sauce. Add the zests and stir through.
To plate: place linefish onto plate and nape Rooibos Hollandaise over the fish. Serve with pak choi and deep-fried new potatoes.