Rooibos-infused Berry Muffins
Rooibos-infused berry muffins, served with scrumptious berry frosting.  Crunchy on the outside, soft and moist on the inside, with a hint of nuttiness and tartness.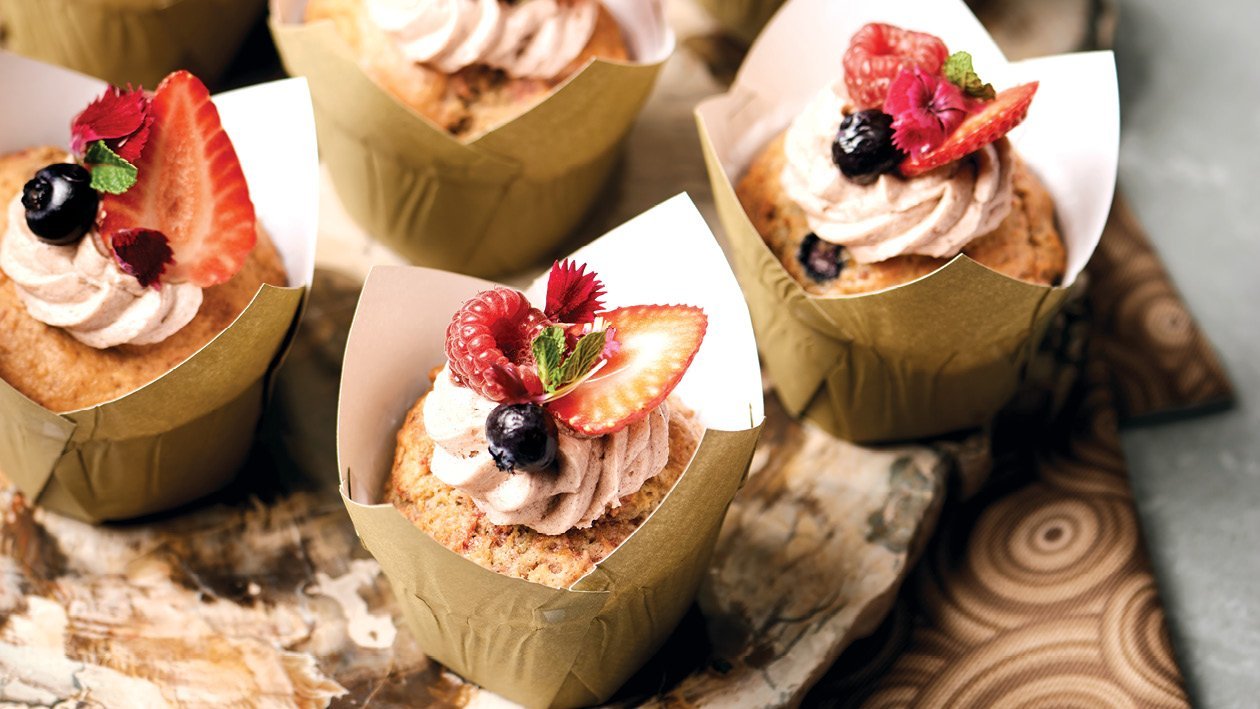 Ingredients
Rooibos Berry Muffins:
80 g Frozen berries (raspberries and blueberries, halved)
Rooibos Berry Frosting:
70 g Butter or margarine (softened)

100 g Icing sugar (sifted)

3 g Robertsons Superfoods Pure Berry Boost Power

75 ml Rooibos and milk steeped (use from the 200 ml made)

Garnish Fresh berries, strawberries, blueberries, raspberries and mint leaves
Preparation
Rooibos Berry Muffins:

Pre-heat oven to 175 °C. Grease a muffin tray.
Steep the 4 teabags in the hot milk for 15 minutes. Cool down. Remove teabags.
In a large bowl, sift together all the dry ingredients.
In a bowl, whisk together 100 ml of the cooled, infused Rooibos milk, egg, yoghurt, frozen berries and melted butter.
Make a well in the centre of the dry ingredients and pour in all the milk mixture. Fold in with a metal spoon.
Lastly, lightly fold in the Carte d'Or Wild Berry Sauce.
Spoon the mixture into a greased muffin tray and bake for 15 minutes and cool.

Rooibos Berry Frosting:

In a bowl, cream together the butter, icing sugar and Robertsons Superfoods Pure Berry Boost Powder. Add in the steeped Rooibos milk infusion and mix to the correct consistency. Pipe onto the cooled muffins.
Decorate with fresh berries and mint leaves.