Sautéed Salmon With Wild Rice and Avocado Mash
Add diverse and new ingredients to your meals to delight your diners and protect the planet. Try this sautéed salmon dish, served with wild rice, vegetables and orange tomato. Healthy, sustainable and delicious.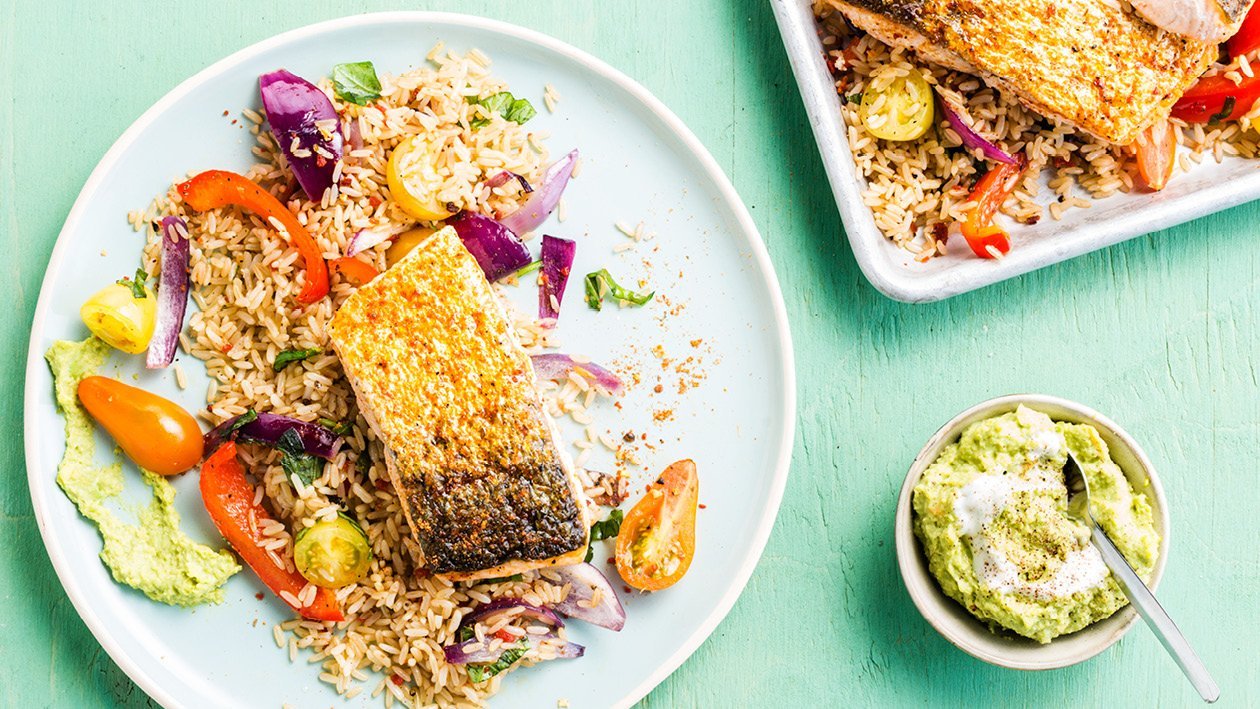 Ingredients
Method:
Avocado (pitted and peeled)

200 g

4 x 125 g Skin-on salmon fillets (deboned)

Red onion (cut into strips)

80 g

140 g Bell pepper (cut into strips)

40 g Orange tomatoes (cut into quarters)

5 g Basil (freshly picked)

30 g Cooked wild rice (prepared as per on pack instructions)
Preparation
Method:

Pre-heat oven to 150 °C.
Mash the avocado with a fork, season to taste with the lemon juice, salt and pepper. Set aside.
Heat a large non-stick pan over medium-high heat. Add 1 tablespoon of olive oil and place the salmon fillets, skin-side down in the pan and gently sauté about 3-4 min or until golden brown and crispy.
Carefully turn over and transfer to an oven dish. Drizzle some of the Knorr Tomato Pronto over the crispy skin and season to taste. Bake for 8-10 min or until the salmon is just cooked.
Meanwhile, heat the same sauté pan over medium heat (add some more oil if needed). Add the red onion, bell pepper and sauté for about 3-4 min, add the rice to this and heat through.
Stir in the orange tomatoes, the remaining Knorr Tomato Pronto and the basil.
After a few min, serve each salmon fillet with a serving of rice.