Screaming Senoritas
Sweet Corn Puffs with a twist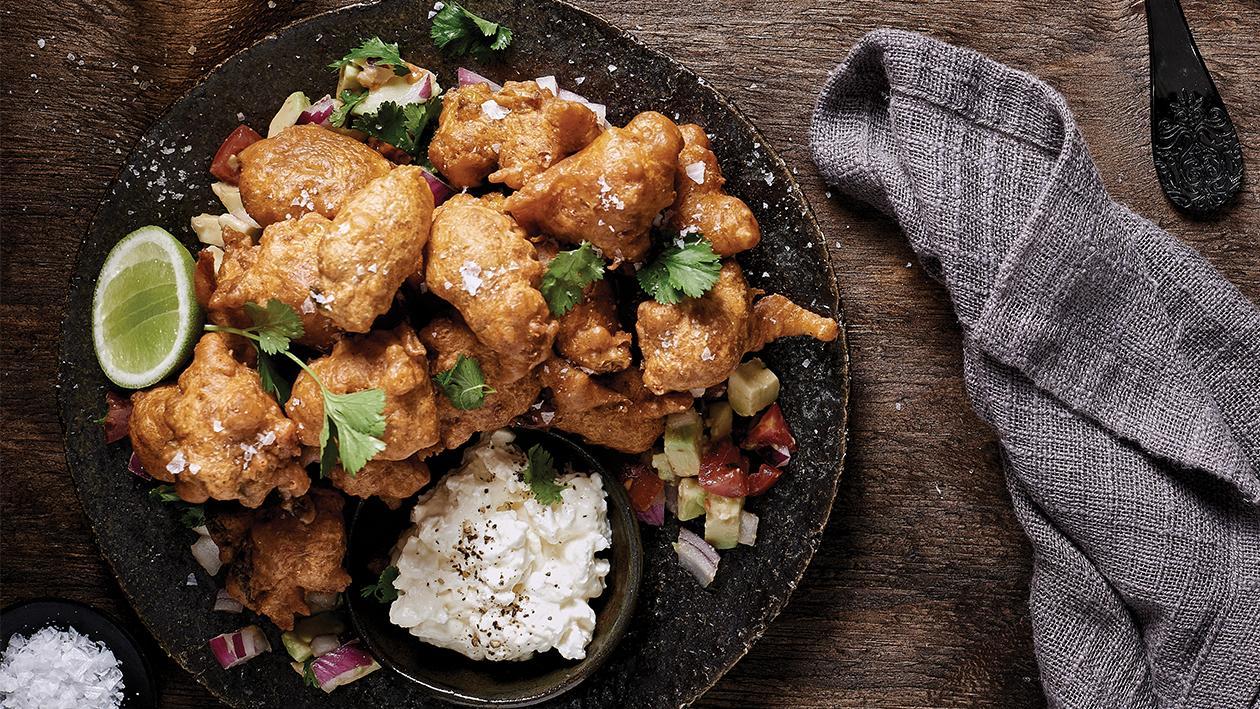 Ingredients
Senoritas:
Starch, Corn (Maizena)

50 g

Corn kernels (canned)

40 g

Pimento (assorted peppers, roughly chopped)

50 g

Cheddar cheese (grated)

30 g
Preparation
Senoritas:

In a bowl, sift together the cake flour, corn flour and baking powder.
Add the corn kernels, Robertsons Paprika,Robertsons Cayenne Pepper, Robertsons Barbecue Spice, Knorr Aromat, pimentos and jalapeños.
Add the water and mix through.
Add the beaten egg and mix through, then lightly fold in the cheddar cheese.
Deep-fry in oil for 3 – 5 minutes at 170°C.
Drain on paper towels and serve.

To Serve

Serve with a salad of roughly chopped tomatoes, red onions, coriander, avocados and lemon zest.