Spicy Mince Amigo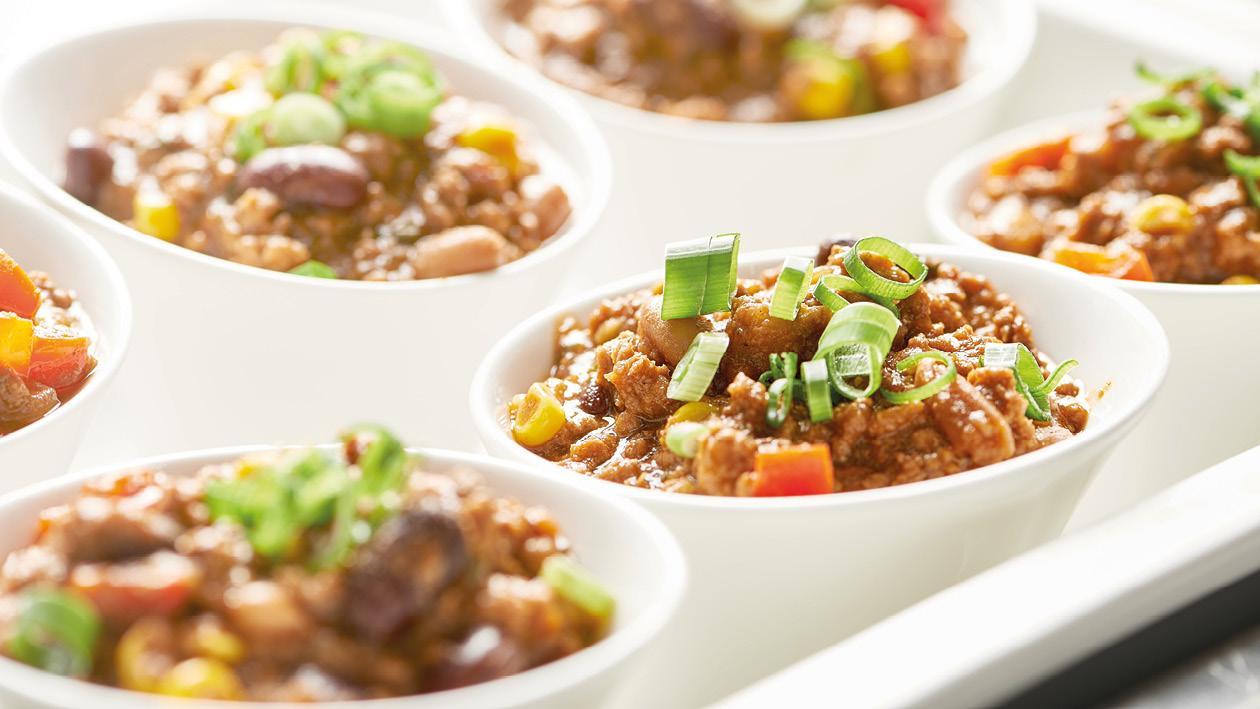 Ingredients
Method:
Parsley, fresh, chopped

11 g
Preparation
Method:

In a pan heat the oil and sauté the onion until starting to brown, add garlic and ground spices, cocoa and cook for 2 – 3 min.
Add mince, cook for 10 min, stirring frequently. Pour in the Knorr Tomato Pronto and the Knorr Beef Stock. Simmer for a further 15 min.
Make sure the mince is nice and loose then add red kidney beans, Knorr Classic Roast Onion Gravy, corn and red pepper and simmer for 6 – 8 min.
Toss through the chopped parsley and serve.

Chef's Tip:

For extra heat, add chopped Jalapeños.