Tangy Tandoori Chicken Fillets
Your guests will love these chilli chicken fillets marinated in a mixture of Hellmann's Tangy Mayonnaise and spices and then cooked in a simmering coconut milk broth.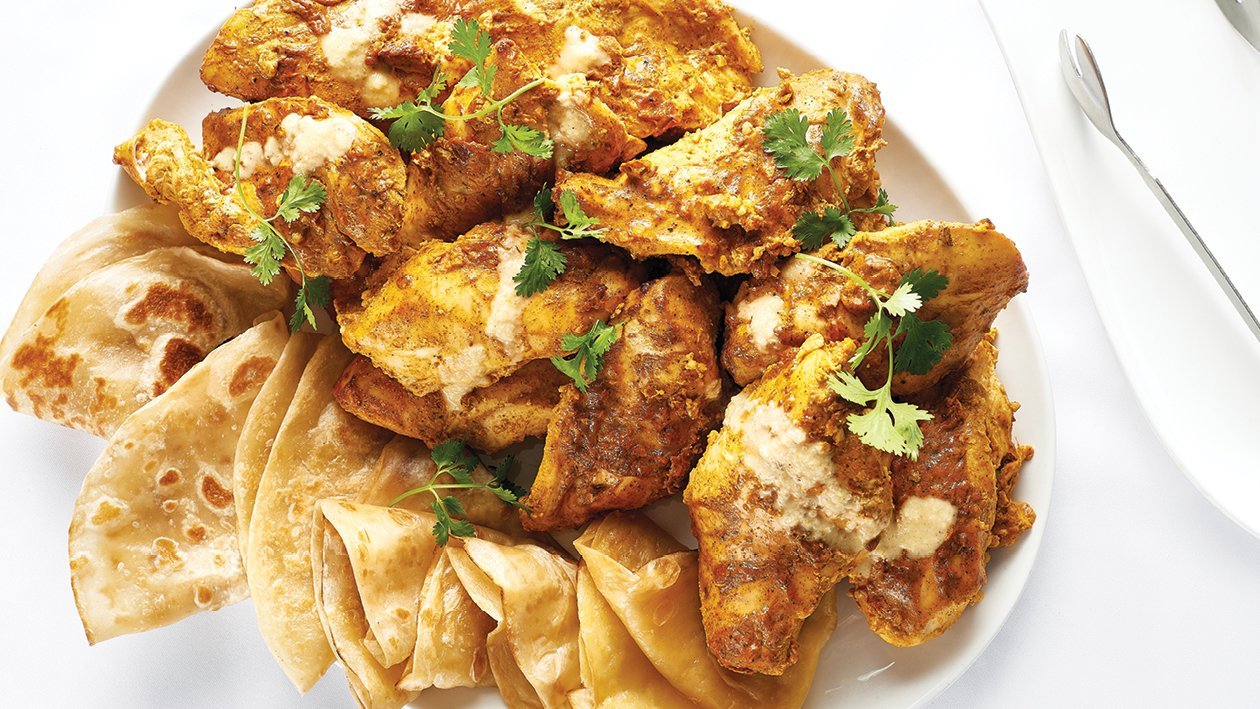 Ingredients
Marinade:
Ginger (fresh, crushed)

30 g
To assemble:
Onion (thinly sliced)

160 g

1 Lemon (cut into wedges, deseeded)
Preparation
Marinade:

Pre-heat the oven to 160 °C.
Combine marinade ingredients and rub on the chicken. Marinate in the fridge overnight.

To assemble:

Place onions, lemon wedges and ginger in a roasting tray, place chicken on top and roast for 25-30 min.
Remove chicken and cover loosely with foil. Remove the ginger, lemon, pan juices and onion and liquidise until smooth.
In a saucepan, bring coconut milk to boil and add Knorr Aromat Original and liquidised pan juices. Simmer until desired consistency

Chef's Note:

The chicken can be grilled over a braai (hot coals).