Traditional Ligurian Fish Stew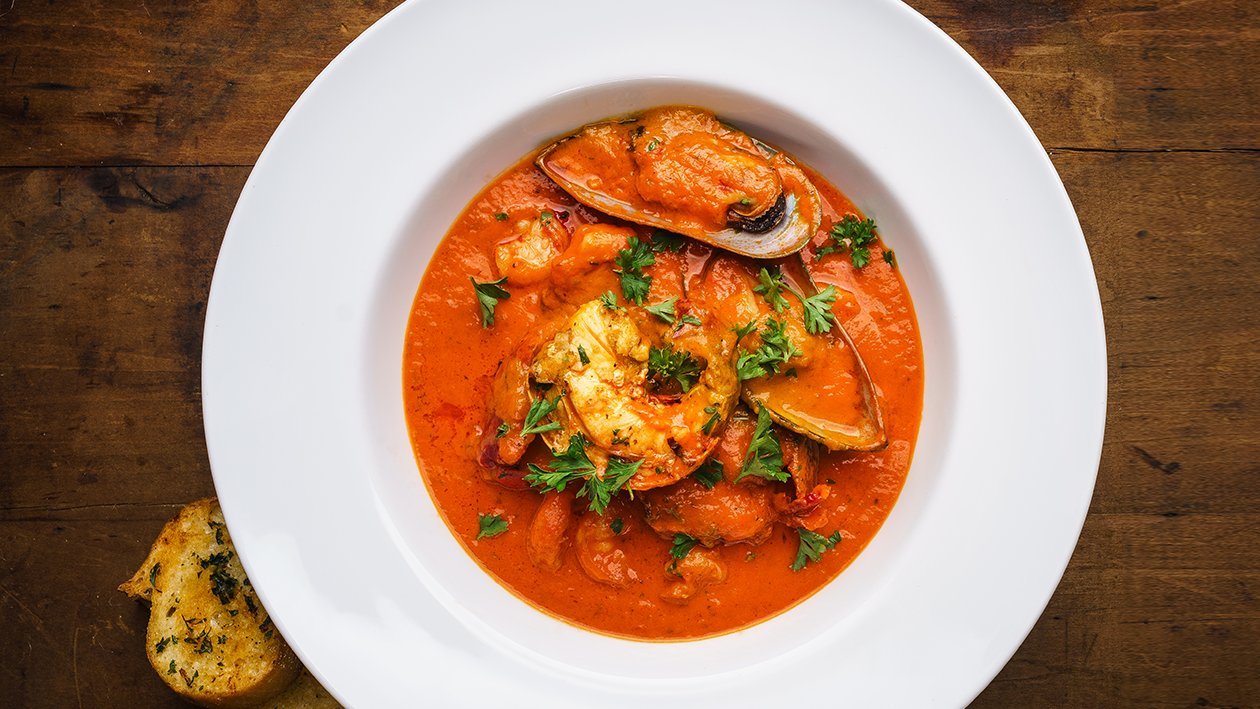 Ingredients
Preparation:
Fennel bulb, finely sliced

100 g

Red pepper, deseeded and finely sliced

145 g

Dried chilli (optional)

1 pc

Salt and black pepper to taste

Large prawns, deveined

400 g

Monk fish or kingklip, cut into bite size portions

600 g

Black mussels, cleaned

500 g

Parsley, fresh, chopped

8 g
Preparation
Preparation:

Heat the olive oil in a large casserole pot and sauté the onions, fennel and red pepper for a couple of minutes or until lightly golden in colour
Add the garlic, Robertsons Paprika and chilli and sauté for a further 3-4 minutes to release their flavours.
Stir in the tomato paste and add the white wine and allow to reduce just slightly.
Add the chicken stock (Knorr Chicken Stock Granules dissolved in 500 ml boiling water to create the chicken stock), Knorr Tomato Pronto and season with a little salt and pepper and cover with lid. Allow to simmer gently for 30 minutes.
Add the prawns, monk fish and mussels, cover with lid and allow to simmer gently for about 10-12 minutes or until the fish and prawns are cooked and mussels have opened.
Scatter with chopped parsley and serve with crusty bread and fresh lemon wedges.