Vegetable Pilaf Rice
Packed with veggies and delicately spiced - getting your vegetable quota for the day has never been easier.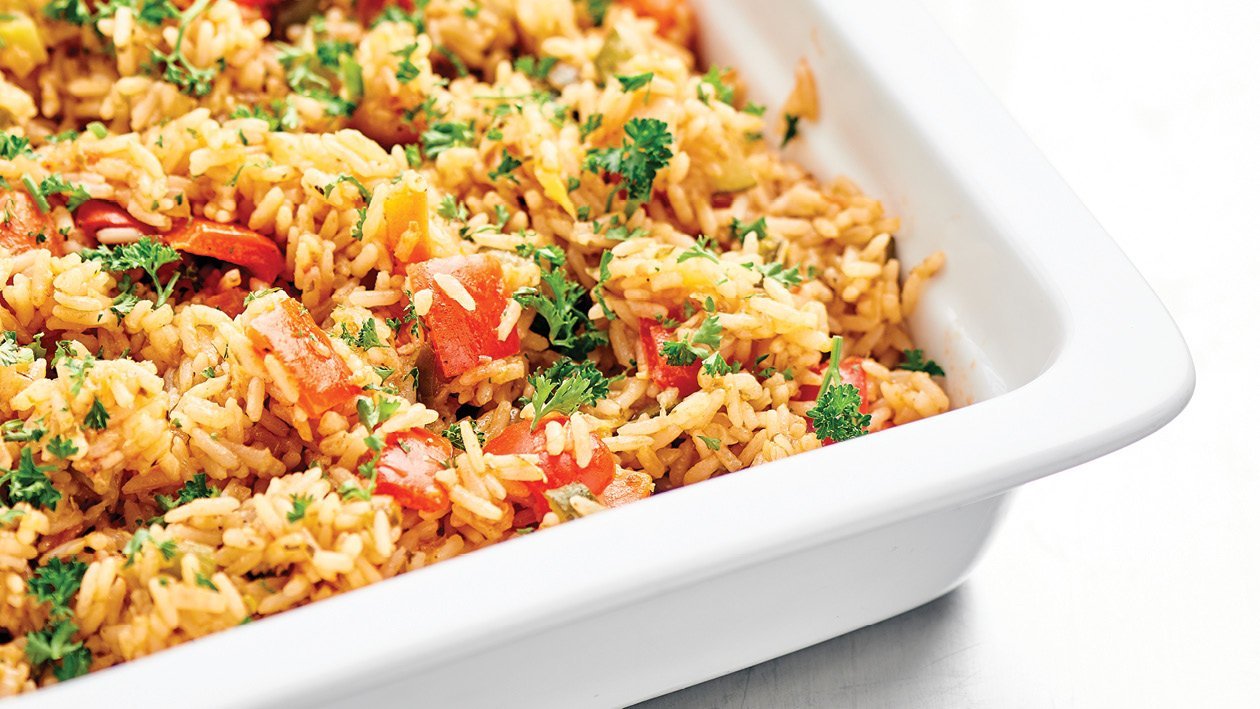 Ingredients
Preparation:
Onion (finely diced)

200 g

White rice (uncooked)

175 g

Red peppers (finely sliced)

90 g

Green peppers (diced)

70 g

Yellow patty pans (diced)

85 g

Baby marrow (diced)

127 g

Carrots (cut into rounds)

75 g

Parsley (washed and chopped)

2 g
Preparation
Preparation:

Heat the sunflower oil in a large pan. Add the onion, garlic, uncooked rice and vegetables and cook together until the vegetables are soft.
Add the Knorr Chicken Stock Granules, water, Knorr Aromat Naturally Tasty, Knorr Tomato Pronto and Robertsons Origanum.
Cover the pan and bring to the boil, reduce the heat and cook the mixture until there is no liquid left and the rice is soft (about 20 min).
Remove the pan from the heat and stir in the parsley before serving.

Chef's Tip:

Stir the rice regularly to prevent it from sticking and burning.