Baked Aubergine Parmigiana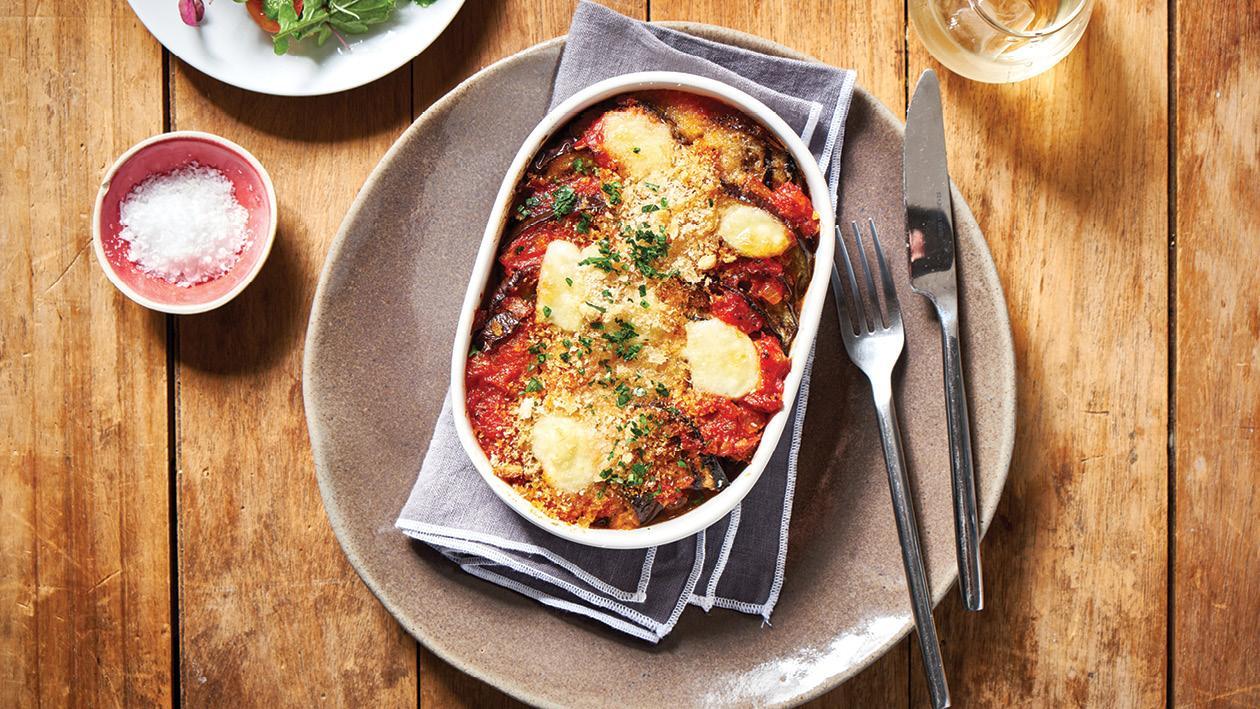 Ingredients
Method:
Fresh garlic (finely chopped)

5 g

Vinegar, white wine

10 ml

Basil (fresh, chopped)

5 g

Aubergine (degorged and sliced into rounds)

1 kg
To assemble:
Parmesan cheese (grated)

30 g

Mozarella balls (broken into chunks)

40 g
Preparation
Method:

Preheat oven to 160˚C. In a shallow pan, sauté the onions in the oil (60ml). Allow to sweat for 5 minutes.
Add the garlic and Robertsons Origanum. Cook for a further 2 minutes.
Add the Knorr Tomato Pronto, white wine vinegar and Robertsons Veggie Seasoning. Allow to simmer for a few minutes. Lastly add the chopped basil. Set aside.
On a hot griddle pan, grill the aubergine rounds in a little oil.

To assemble:

In a serving tray star the first layer with sauce, then grated parmesan and lastly the aubergine. Repeat process until you have about 3 layers.
Finish off by evenly covering with Mozzarella balls, breadcrumbs and lastly drizzle with oil. Bake in oven for ½ hour until golden brown.