Curried Lentils and Avocado Wrap
Your health-conscious diners will love this wrap filled with creamy avocado, curried lentils and a variety of vegetables.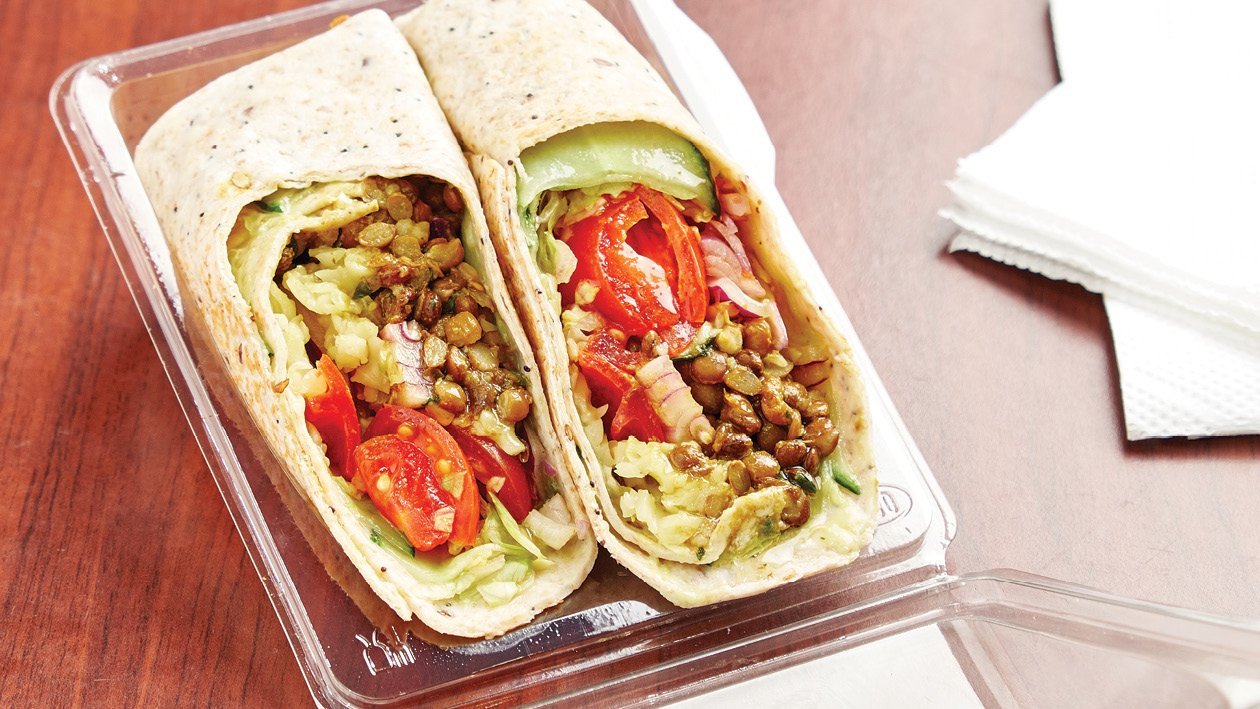 Ingredients
Method:
Onion (finely chopped)

105 g

1.7 kg Lentils (rinsed and drained)

Fresh coriander (roughly chopped)

126 g

336 g Iceberg lettuce leaves (shredded)

Cucumber (sliced into ribbons)

336 g

336 g Rosa Tomatoes (quartered)
Preparation
Method:

Heat oil and fry onions until soft. Add garlic, Robertsons Medium Rajah Curry Powder, lentils and Robertsons Veggie Seasoning. Cook for a few minutes. Add Fine Foods Fruit Chutney and leave to cool. Add coriander.
Mix the Hellmann's Tangy Mayonnaise with the avocado and season to taste.
To assemble: spread avocado mayo on the wrap. Layer lettuce, cucumber, red onion, rosa tomatoes, cheese and lentils.
Cut in half and package.

Chef's Tip:

Mash the avocado well before mixing with the Hellmann's Tangy Mayonnaise.

Vegetable option: Chickpeas can be used instead of lentils.