Gluten Free Chicken and Mushroom Pizza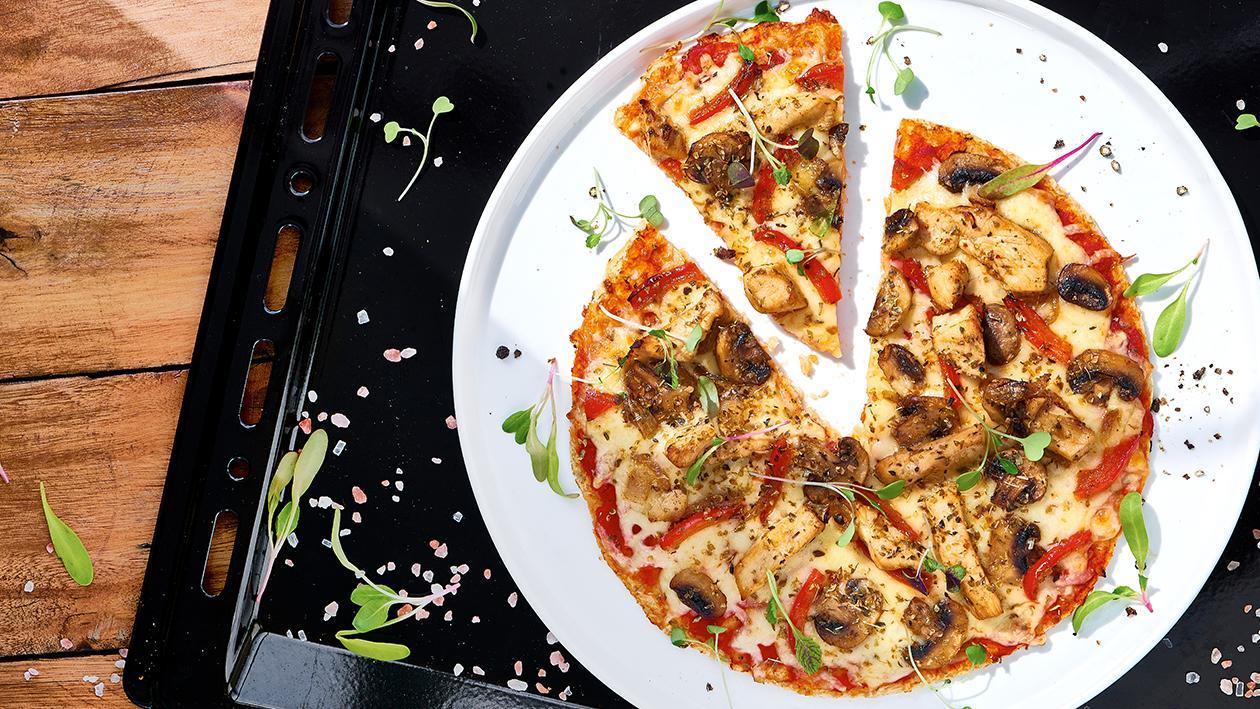 Ingredients
Pizza base :
Toppings :
Chicken, breast (boneless and skinless)

125 g
Preparation
Pizza base :

Prepare base by cooking rice until it starts to break down ( approx. 45 minutes). Strain and transfer to a mixer. Start mixer on medium speed then turn up to high until rice breaks down further.
Gradually start to add the knorr mash flakes and mix further until mixture forms a dough.
Sprinkle mash flakes as a substitute for flour on a surface and roll out thinly into a circle about 22cm. Spray a baking tray and bake off in a preheated oven at 190°c for about 15 minutes.

Toppings :

Heat butter and saute onions, add the chicken, peppers, mushrooms and the spices and cook until chicken is fully cooked.
Place cheese on base, then toppings and bake until cheese is melted.

Chefs tip

Roll out bases once the dough is made as if dough is stored in fridge overnight, it become quite difficult to roll.