Gluten Free Fish and Chips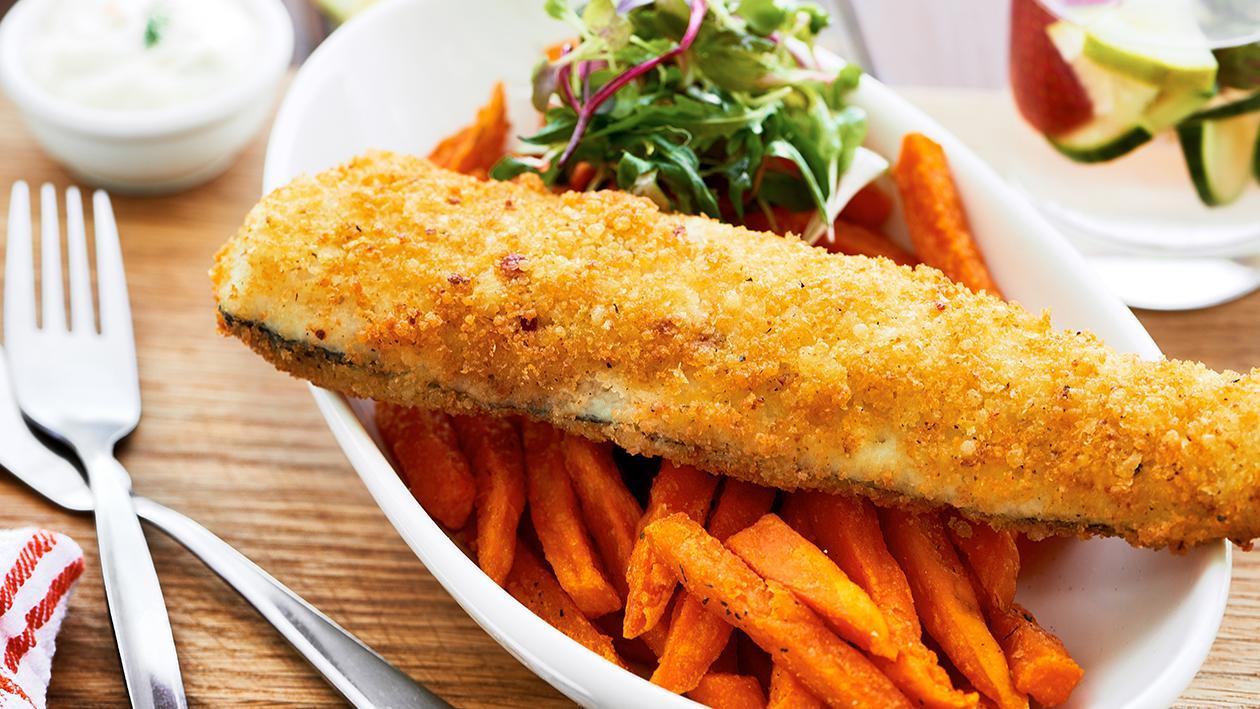 Ingredients
Gluten free fish :
Eggs, large (class A)

1 pc

Hake fish, fillet of

150 g
For the chips :
Preparation
Gluten free fish :

Cook rice until it starts to break down, transfer to a blender and whisk with a paddle attachment.
Prepare breading for fillets by mixing the blended rice, Knorr Mash Flakes, Robertsons Veggie Seasoning and the zest of 1 lemon together in a bowl until a dry crumble texture is formed
Whisk egg, dip fish in egg then the gluten free crumbing mix ensuring it's coated well.
Shallow fry in a pan with hot oil.

For the chips :

Put sweet potato chips in a tray and drizzle with olive oil and bake until crispy.
Season with lemon juice and Robertsons Cracked Black Pepper.