Grilled Chuck Steak with Ushatini
If there is one dish that would make any South African happy, it would be grilled steak with pap and tomato relish.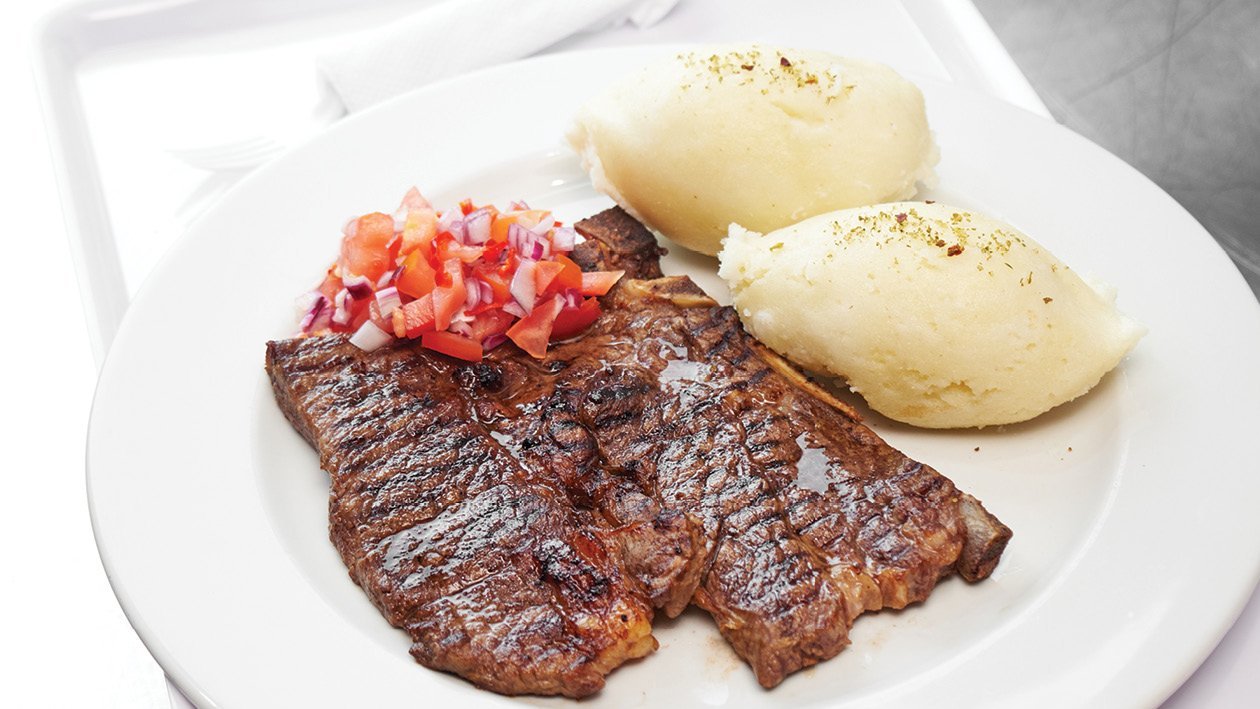 Ingredients
Method:
Red onions (finely diced)

125 g

5 g Fresh chillies (chopped)
Preparation
Method:

Mix the Knorr Beef Stock Granules with the oil.
Rub the stock mixture on the chuck steak and grill until golden brown.
Whisk half of the maize meal into boiling water, reduce the heat, cover and simmer for 10 min.
Open the pot and whisk in the rest of the maize meal, cover and let it cook for a further 8–10 min.
Place onions, tomatoes and chillies in a bowl and mix well.
Add the vinegar and salt to taste.

Chef's Tip:

For a smoky option, the Knorr Beef Stock Granules can be replaced with Robertsons Barbecue Spice and Fine Foods Barbecue Sauce.

Protein option: Chicken leg quarters can be used instead of beef chuck.