Health Stopper Chicken, Cheese and Sprout Sandwich
Nutritious and filling, this sandwich makes for an appealing lunch time option.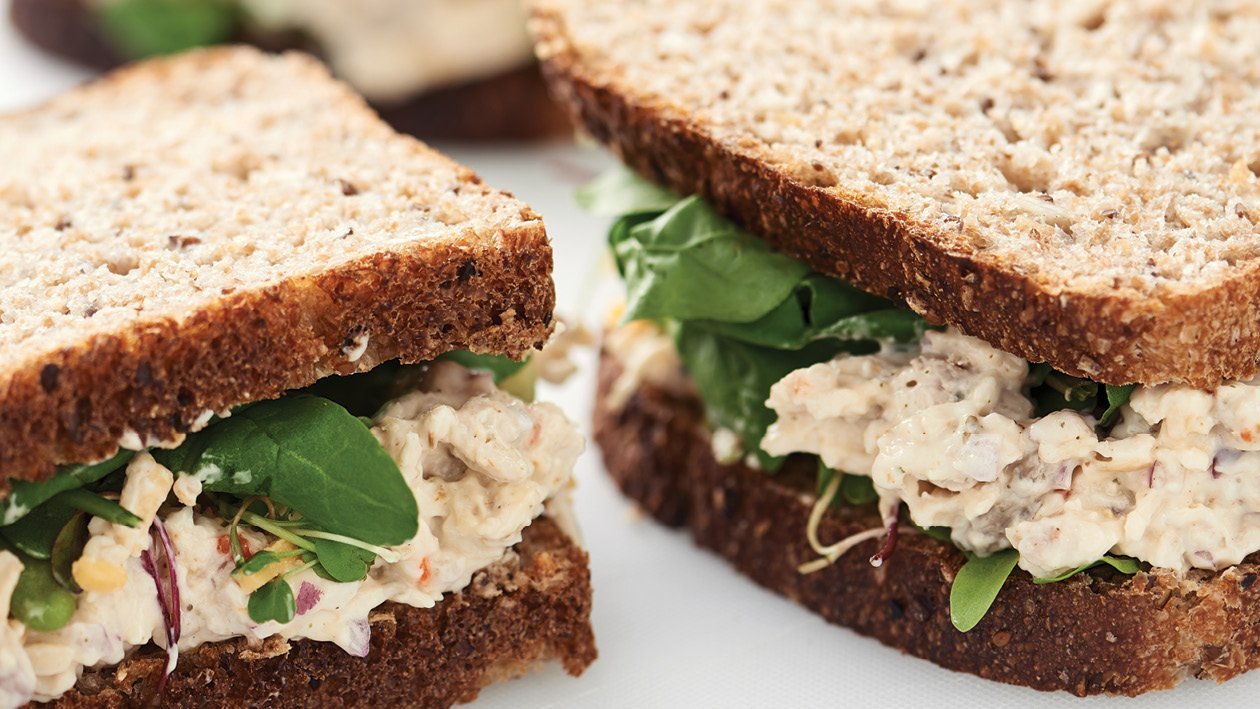 Ingredients
Preparation:
Barbecue roasted chicken from the deli (chopped or shredded or pulled into pieces)

500 g

Peppadews (finely chopped)

20 g

Red onion (finely chopped into cubes)

50 g

20 Slices low GI / brown bread

Cheddar cheese (optional)

200 g

80 g Micro herbs or alfalfa sprouts
Preparation
Preparation:

Mix together chicken, peppadews, red onion, Hellmann's Tangy Mayonnaise (300 g) and Robertsons Veggie Seasoning to make chicken filling.
Spread the Hellmann's Tangy Mayonnaise (100 g) onto each slice of bread.
Put two slices of bread onto a white cutting board.
On one slice, place the salad ingredients (rocket, cheddar cheese and micro herbs or alfalfa sprouts). On the second slice, spread the chicken filling. Sandwich the two slices together and press gently.

Cut the sandwich in half, package and serve!

Chef's Tip:

Try using tuna instead of chicken, mozzarella cheese instead of cheddar cheese or add cooked streaky bacon strips to the sandwich for exciting new flavours!

Hint:

Save time by using a rotisserie barbecue chicken.