Moroccan Lamb Tagine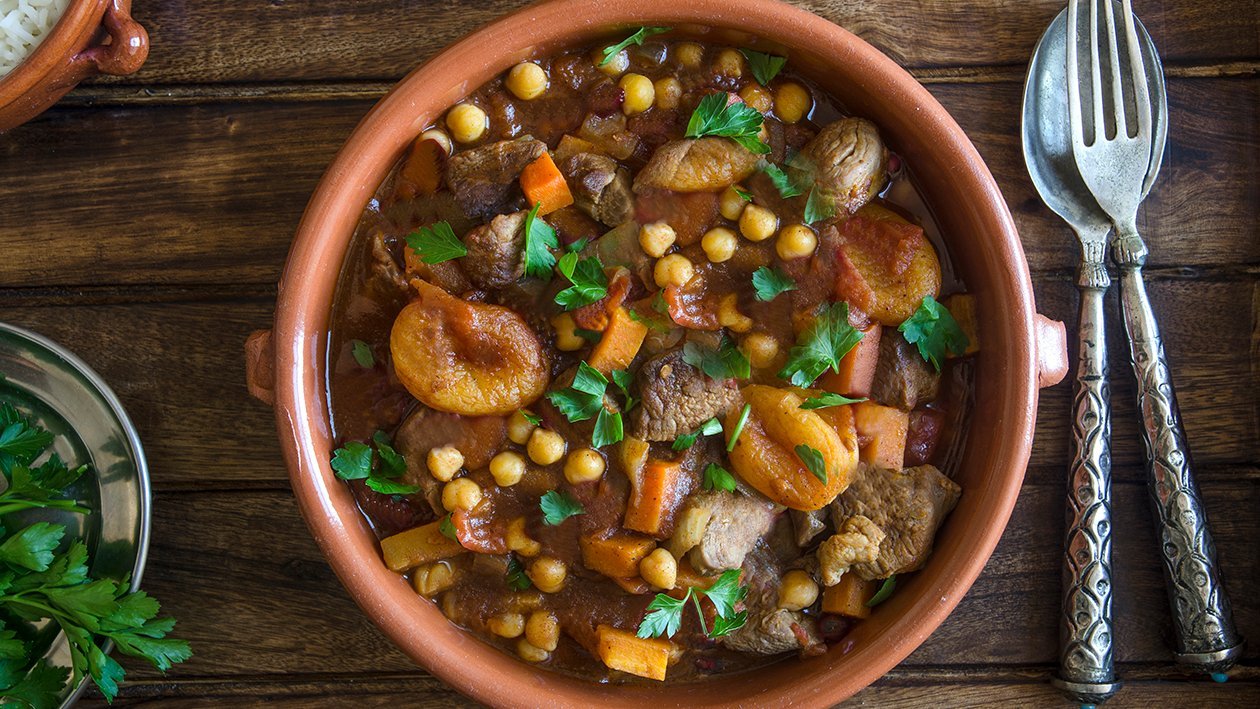 Ingredients
Preparation:
Onions (roughly chopped)

2 pc

Fresh garlic (finely chopped)

26 g

Lamb shoulder, cut into cubes

1.4 kg

Salt and freshly ground to taste

Flaked almonds, lightly toasted

45 ml

Coriander, fresh, chopped for garnish

6 g
Preparation
Preparation:

Heat a large casserole pot with the olive oil and sauté onions, garlic and ginger for a few minutes or until onions are soft and translucent.
Add Robertsons Cayenne Pepper, Robertsons Turmeric, Robertsons Cinnamon, ground cumin and ground coriander and fry for a further couple of minutes to release all the aromas from the spices.
Add lamb, season with salt and pepper and brown well.Add Knorr Tomato Pronto and Knorr Beef Stock (granules mixed with 500 ml boiling water) and bring to a simmer.
Cover with lid and simmer gently for 2-3 hours or until lamb is soft and tender.
30 minutes before the lamb is done, stir in the apricots and chickpeas and continue to cook until lamb is tender.
Garnish with fresh coriander and scatter over the toasted almonds just before serving.