Peri Peri Chicken
Portuguese flavours are quickly achieved with the use of the spices in this recipe as opposed to the lengthy process involved in scratch recipes.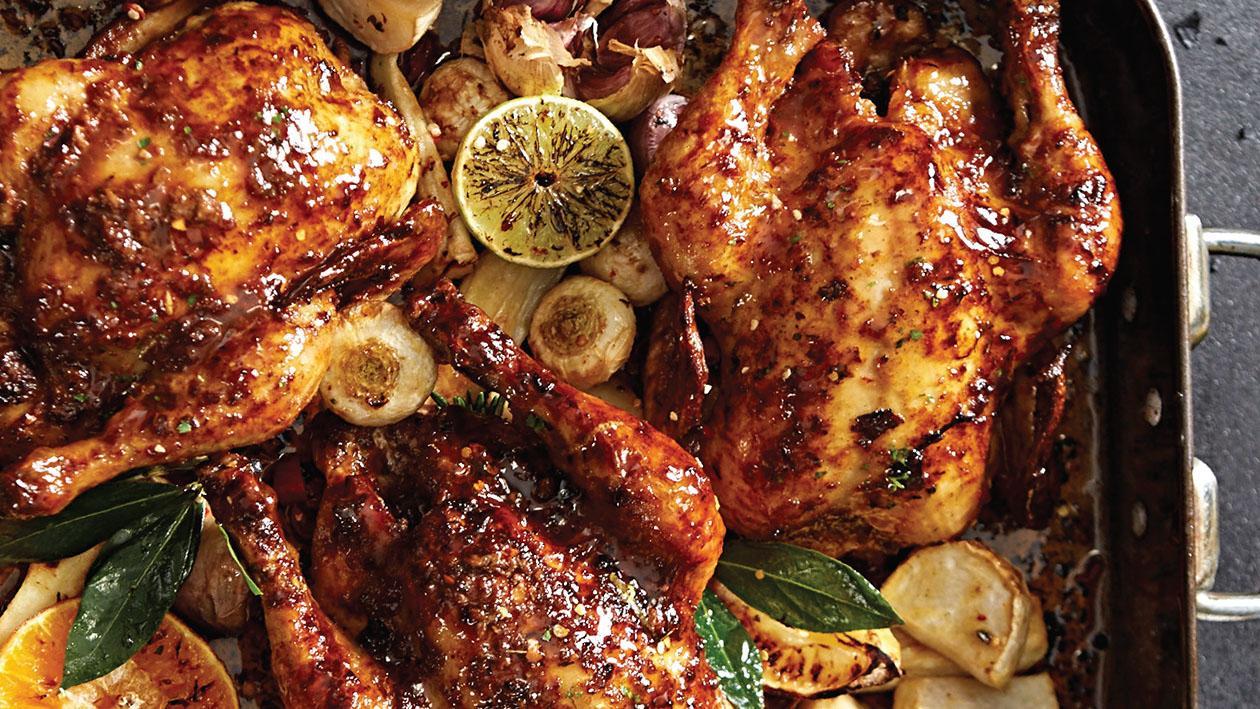 Ingredients
Peri Peri Chicken:
Preparation
Peri Peri Chicken:

1 hour

Mix all the spices, herbs, oil and sugar together.
Rub the chickens thoroughly.
Marinade the chickens for a minimum of 6 hours, basting occasionally.
Roast in an oven at 170°C for roughly 1hr till chicken is fully cooked. (baste the chickens every 20 minutes to retain moisture).

To assemble:

In a roasting serving tray, place the peri peri chicken and the roasted vegetables and citrus (garlic bulbs, turnips, parsnips, limes, clementines and lemon)
Arrange neatly so as to make the tray look presentable. Drizzle the peri peri dripping sauce over the chickens, place back in the oven to warm through, then serve.