Pork Pie
This recipe uses a 26cm pie dish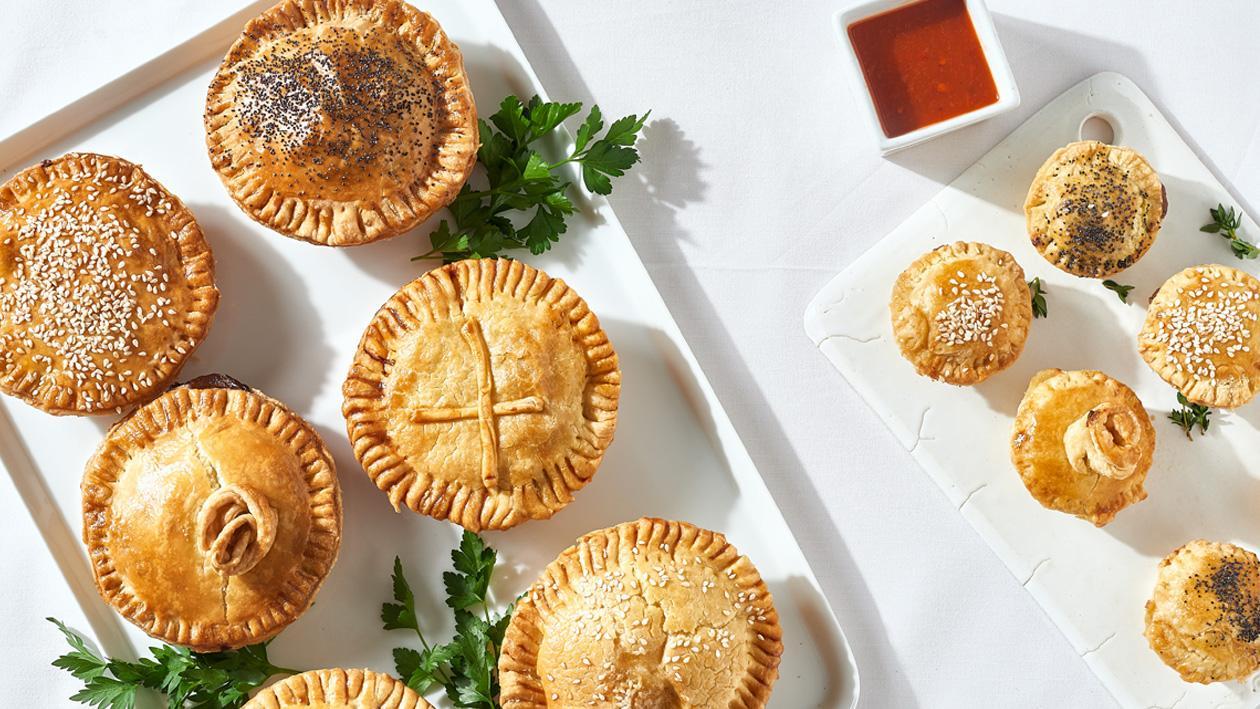 Ingredients
Preparation:
Onions (roughly chopped)

67 g

Pork Belly Roast (deboned)

250 g

puff pastry, 1 roll

500 g

Egg (lightly beaten), for egg wash

1 pc
Preparation
Preparation:

Preheat the oven to 180 C.
In a saucepan, sauté the mirepoix, then add in the mustard and pork off-cuts. Deglaze the pan with the wine or Hunter's Dry, add in the cream and season. Reduce the heat until the pie filling has thickened.
Add in the Knorr Jus and remove from the heat. Allow the pie filling mixture to cool down to room temperature.
Roll out the readymade puff pastry and cut with a cutter ring mould (one size bigger than the foil casing being used). Poke small holes in the bottom of the foil to ensure even cooking.
Spray the foil with Spray and Cook, and press in the pastry. Fill with the pie filling mixture. Then cut another piece of pastry and close the pie, brushing the top with the pastry egg-wash. Press the rim of the pie with a fork and cut off the excess pastry.
Bake in the oven at 165oC for 10 – 15 minutes.
Serve alongside a main course meal or at a cocktail party.