Prawn Linguine
A quick and easy main meal with delicious flavours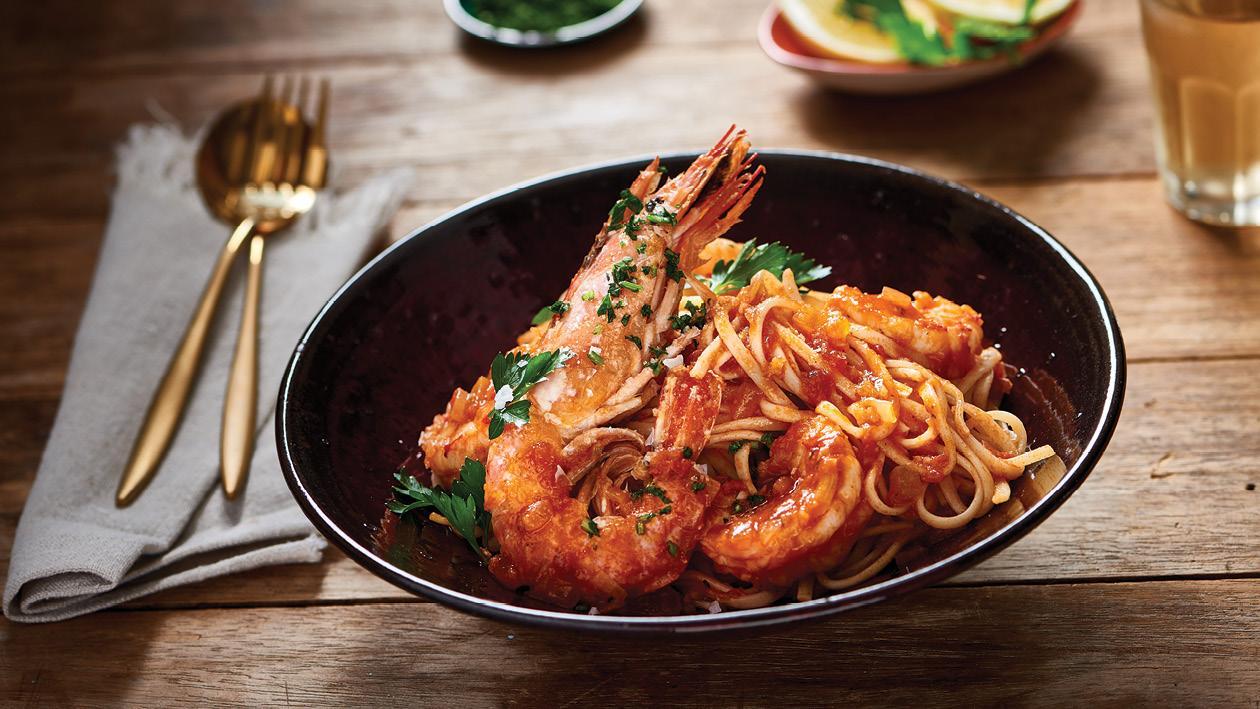 Ingredients
Method:
Fresh garlic (finely chopped)

5 g

Red chilli (finely chopped)

2 g

Linguine pasta (raw weight)

200 g

Tiger prawns (deshelled)

16 pc

Parsley (finely chopped)

10 g

Lemon zest & juice(1/2)

0.5 whole
Preparation
Method:

In a pan, sweat the onions in the oil for 5 minutes.
Add the garlic, ginger and chilli to the pan. Cook for 1 minute.
Add the Knorr Tomato Pronto and Robertsons Veggie Seasoning. Allow to simmer for 10 minutes. Set aside.
In a pot of boiling water, cook the linguine until al dente. Strain and keep warm.
In a frying pan over medium high heat, melt the butter and pan fry the prawns for a few minutes until cooked.
Add the hot tomato sauce to the prawns and toss through the linguine. Lastly finish off with sprinkling the parsley and adding the lemon zest and juice.