Ratatouille and Paprika Tartlet
Spice up your pastry with a shake of paprika and serve with a delicious assortment of cooked vegetables.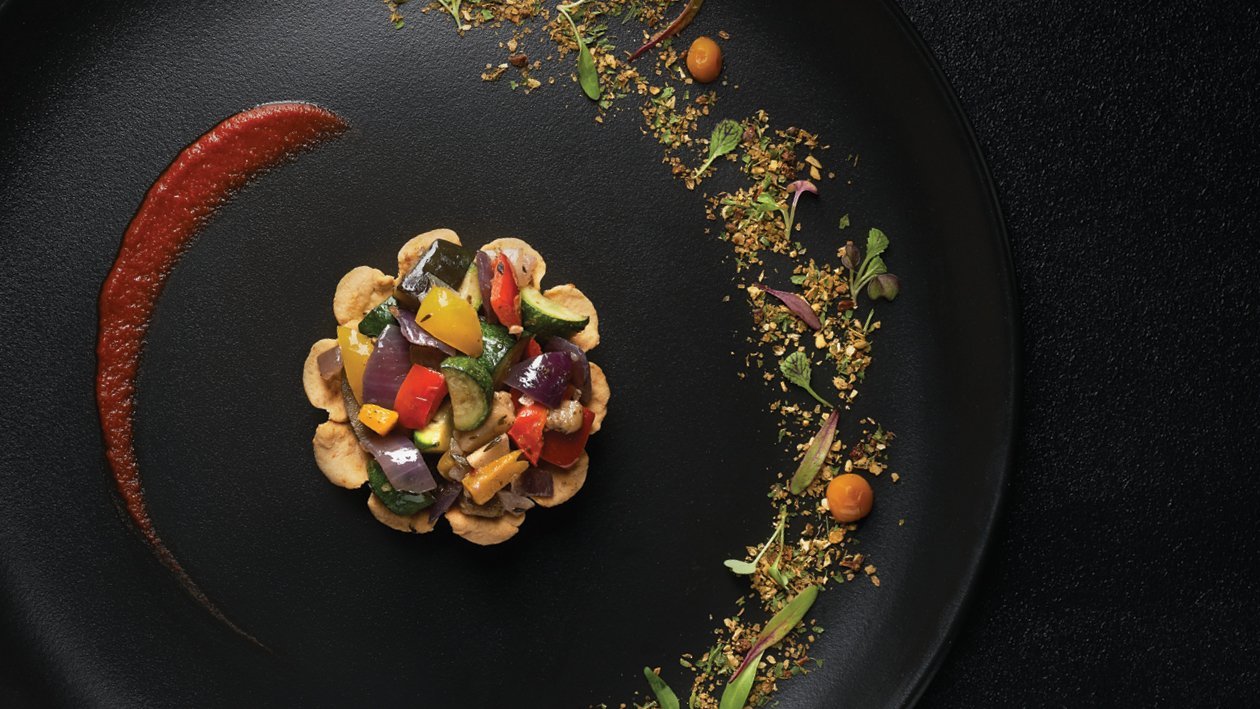 Ingredients
Shortcrust Pastry
50 g Marvello Multipurpose Spread (room tempreature)

Cheddar cheese (optional)

70 g
Ratatouille Filling
75 g Red onion (roughly chopped)

75 g Brinjal (roughly chopped)

75 g Baby marrow (roughly chopped)

Yellow Pepper (cubed)

40 g

Garlic (finely chopped)

5 g
Ratatouille Sauce
Knorr Tomato Pronto

250 ml
Preparation
Shortcrust Pastry

Sift flour, rub in Marvello Multipurpose Spread with your fingertips. Add cheese,Robertsons PaprikaandRobertsons Veggie Seasoning and knead until the dough has a smooth surface and the cheese is well combined. Rest for 30 min in the refrigerator. Press into a mould and blind bake in oven at 180 °C until cooked.

Ratatouille Filling

Heat oil in a pan. Cook vegetables individually and place in a bowl. Once finished cooking the last vegetable, add the garlic,RobertsonsVeggie Seasoning and thyme. Add the cooked vegetables back to the pan and toss through.

Ratatouille Sauce

In a pan on high heat, add Knorr Tomato Pronto,Robertsons Paprikaand garlic. Cook for 5 min. Blend using a stick blender, sieve and return to heat. Once thickened, strain again and set aside.

To Plate:


Warm the pastry tartlet shell and ratatouille filling (separately). Place the ratatouille mix into the pastry shell. Place a swirl of the ratatouille sauce on the plate (off centre) and place tartlet in the middle of the plate. Garnish with Robertsons Veggie Seasoning, micro herbs and chopped parsley.