Sesame Seed Breaded Chicken Strips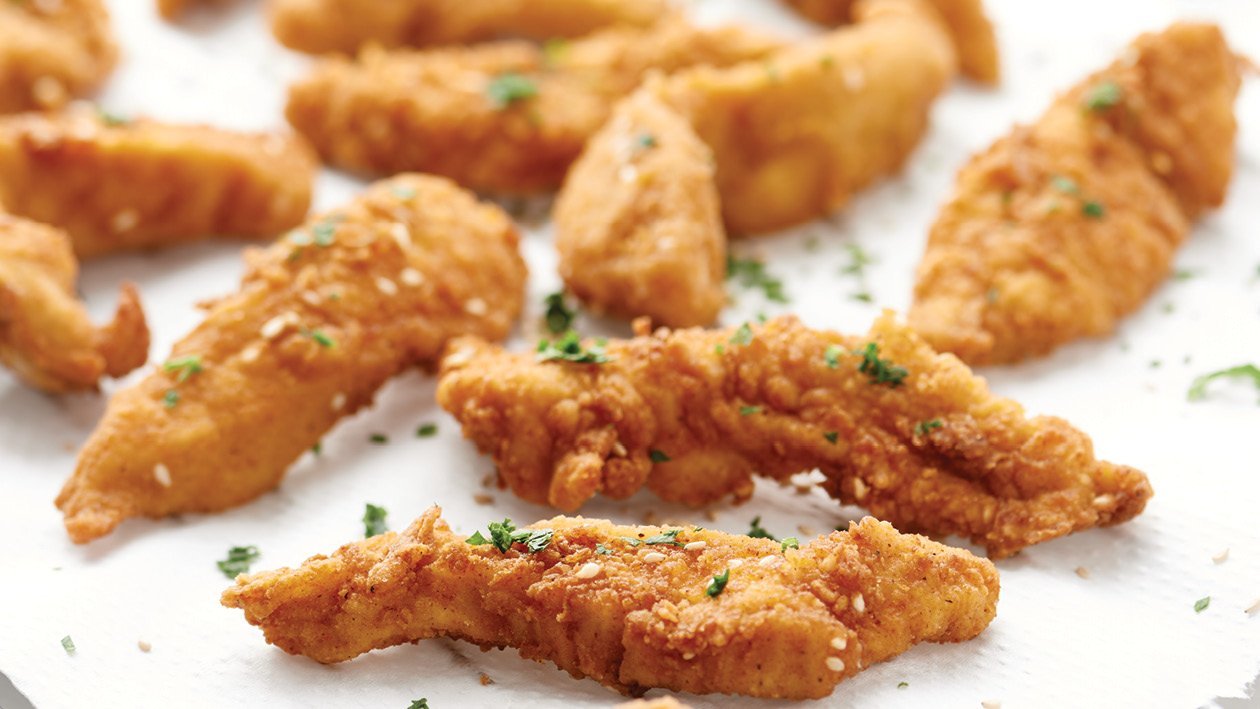 Ingredients
To Prep:
Sesame seeds (toasted)

20 g
Herby Mayo Dip:
Preparation
To Prep:

Preheat oil in deep fryer to 170°C.
In a bowl, mix together the Knorr Original Chicken Breading, breadcrumbs and sesame seeds.
Cut the chicken breasts into strips.
Wet the chicken strips in cold water and drain.
Coat the chicken strips in the breading mix.

Herby Mayo Dip:

Mix the Hellmann's tangy Mayonnaise and Robertsons Veggie Seasoning together.

To Cook:

Deep fry until golden and crispy, cooking in small batches at a time.

To Serve:

Sprinkle extra sesame seeds over the chicken strips. Serve the hot chicken strips together with the Herby Mayo dip.

Top Tip:

Use the Knorr Chicken Breading to make a batter instead of the crumb.