Spaghetti & Meatballs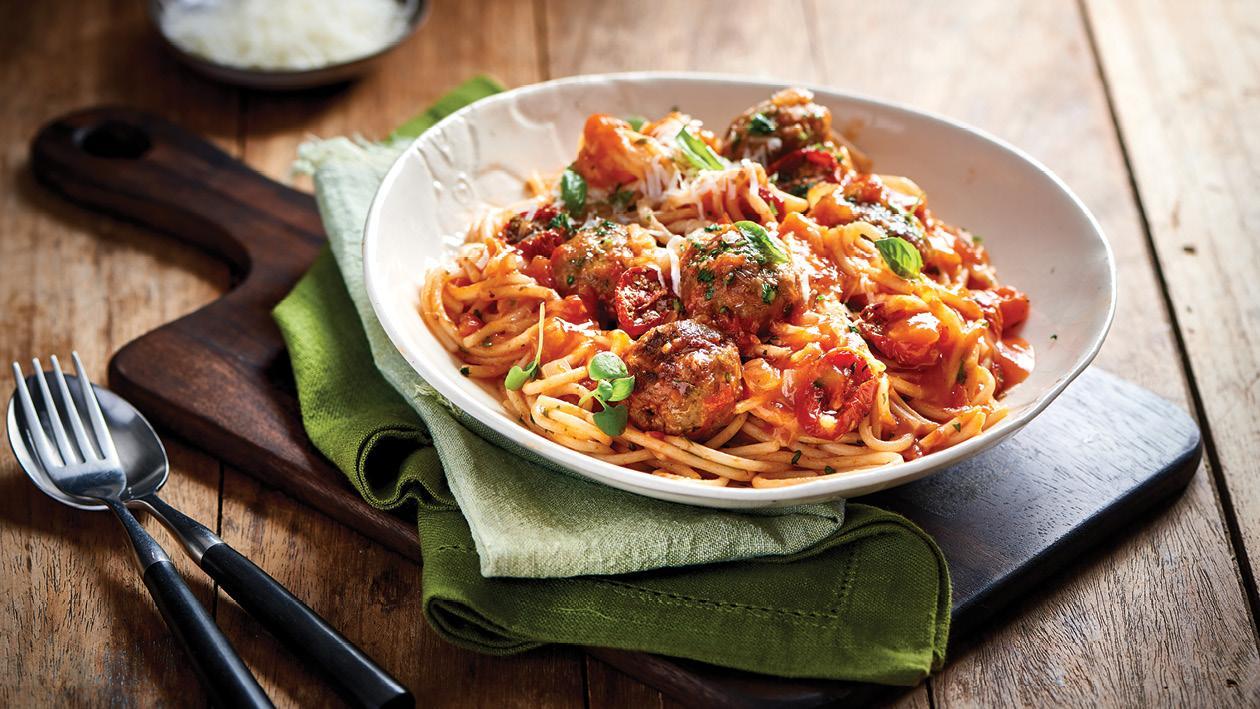 Ingredients
Method
Fresh garlic (finely chopped)

2 g

Parmesan cheese (grated)

40 g

Spaghetti (raw weight)

200 g

Knorr Tomato Pronto

500 g

Parmesan cheese (grated)

40 g
Preparation
Method

In a bowl, mix together the beef and pork mince, crushed garlic, Robertsons Veggie Seasoning, Robertsons Origanum, egg, breadcrumbs and parmesan. Roll into 25 g balls.
Dust the meatballs in flour and fry in a shallow pan with oil until golden brown. Remove from pan and place on paper towel to drain off excess oil.
In a small pot, boil the spaghetti until al dente.
In a shallow pan, heat the Knorr Tomato Pronto Extension* with the spaghetti for a few minutes. Add the meatballs and toss through.
Garnish with parmesan cheese and basil leaves.

* Please refer to the Knorr Tomato Pronto Extension recipe.