Spicy Ginger and Anise Crème Brûlée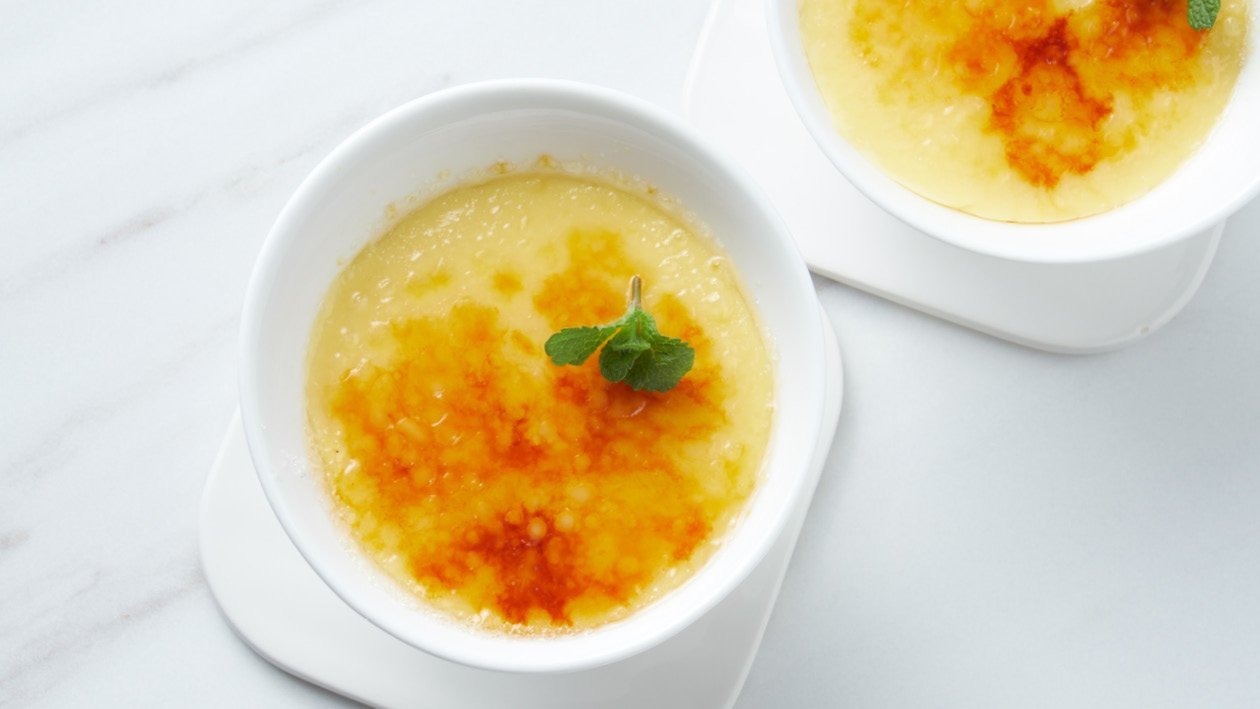 Ingredients
Preparation:
Fresh ginger (smashed)

40 g
Preparation
Preparation:

In a pot, bring the Meadowland Classique and aniseed to the boil.
Combine the Carte D'Or Crème Brûlée with milk.
Add the mixture, along with the ginger to the Meadowland Classique and allow to simmer for 5 min, stirring continuously.
Strain the mixture into serving bowls or ramekins and refrigerate until set.
Before serving, top with sugar and caramelise it with a blow torch.

Master Tip:

Vary the intensity of the liquorice flavour by upping or reducing the amount of anise you use. Alternatively, if you want to highlight the anise flavour, use a melted liquorice sauce instead of the caramelised sugar.