The Med
Mediterranean Mix With Parma Ham and Parmesan Cheese Pizza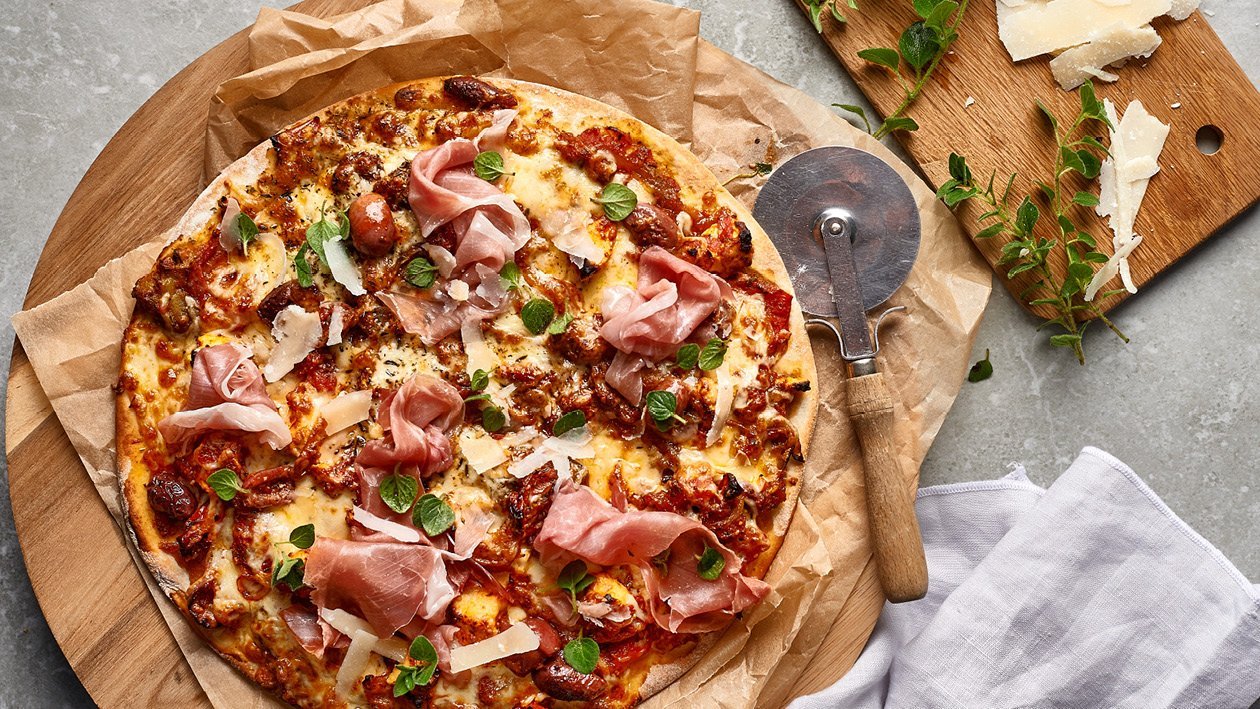 Ingredients
Preparation:
Pimento (assorted peppers, roughly chopped)

200 g

Black olives (pitted and halved)

200 g

Feta cheese (crumbled)

100 g

5 Cloves roasted garlic (squashed)

Red onions (finely diced)

100 g

Sundried baby tomatoes

50 g
Preparation
Preparation:

Pre-heat oven to 220 ˚C.
Mix all the ingredients together in a bowl and allow to marinate.

To Assemble:

Place the Mediterranean mix on pizza base, top with mozzarella. Bake in hot oven for 10 minutes.
Garnish with parma ham and grated parmesan.

Chef's Note:

Simple, tasty, rustic and even healthy, this take on a Mediterranean pizza is bound to keep your customers smiling and coming back for more. The secret to success? Use only the highest quality ingredients for maximum flavour.