Grilled Lemon and Herb Calamari
Grilled Lemon & Herb Faukland calamari tubes cooked in a creamy base sauce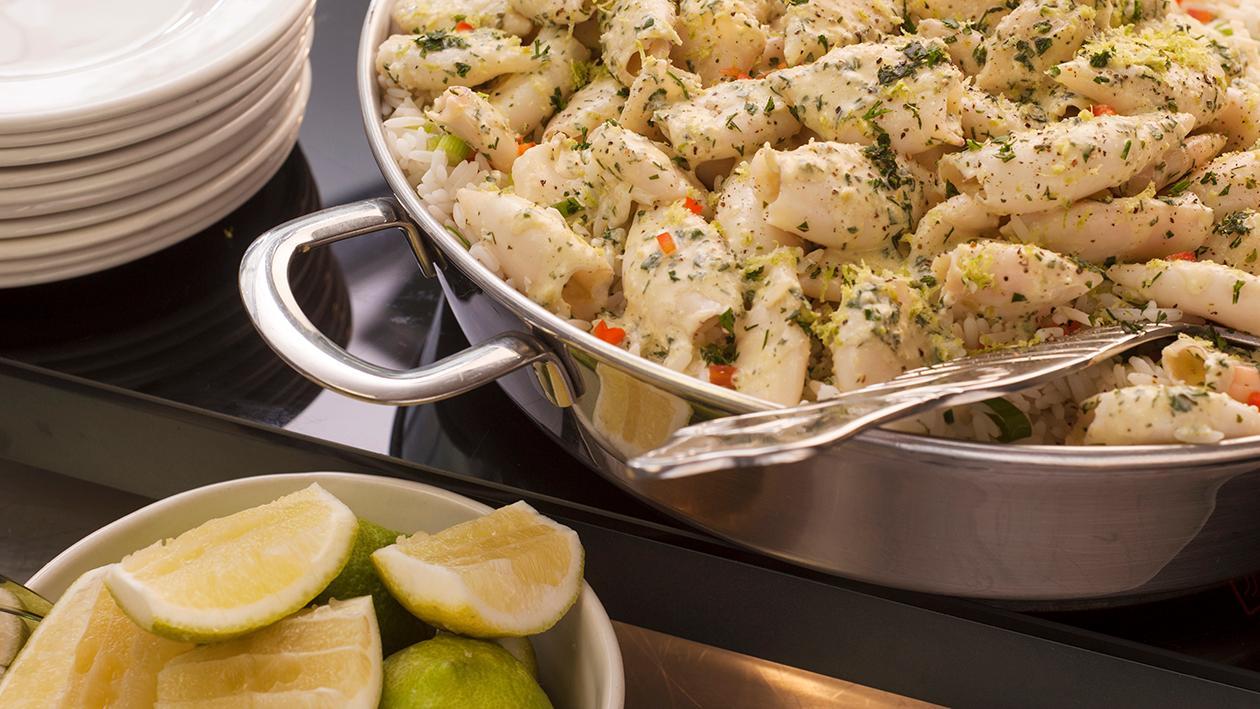 Ingredients
Calamari:
Calamari (Faulkland tubes)

800 g

Parsley, dill, mint, basil finely chopped

5 g
Preparation
Calamari:

Heat the butter in a frying pan till hot.
Add the Calamari and cook until nearly fully cooked, add the zest and lemon juice.
Cook till fully cooked.
Add the cream and Fish spice and cook for a further 3 minutes.
Finally, add the finely chopped herbs and serve.

To serve:

Accompany with savoury rice.