Hawaiian Chicken, Barley, Lentil and Quinoa Salad
A light, healthy salad, packed with delicious vegetables!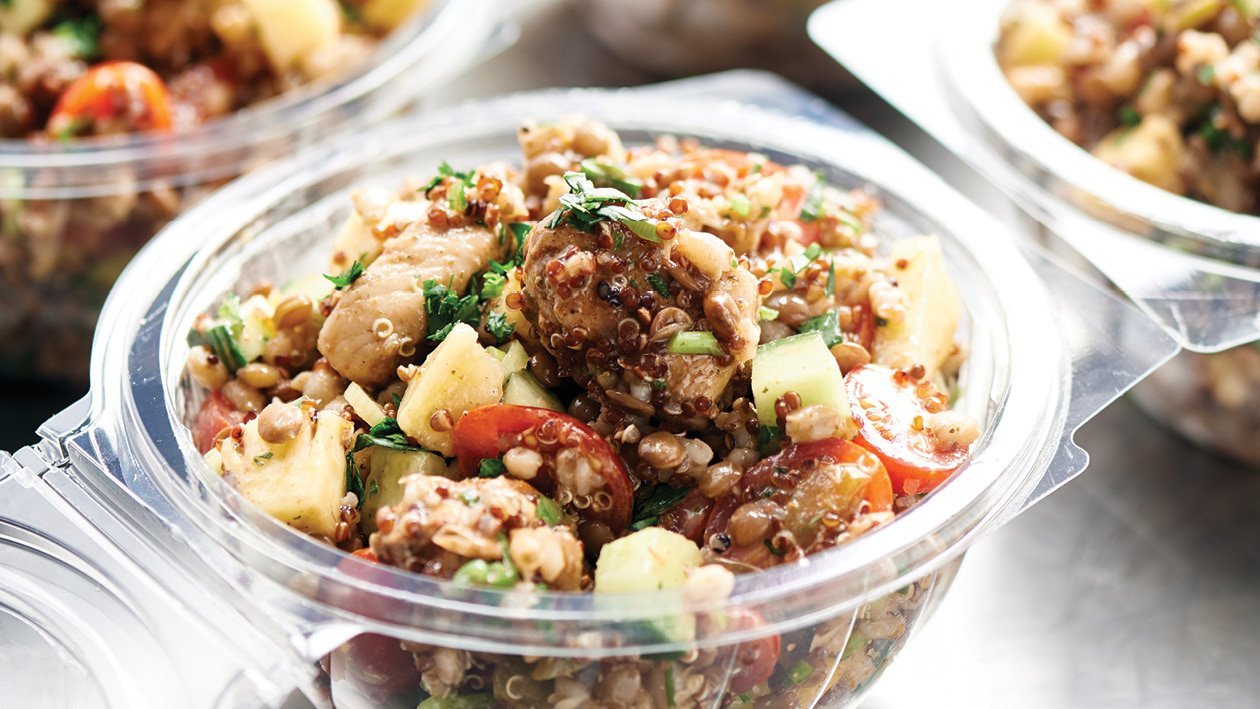 Ingredients
Preparation:
Chicken breast (sliced into fine strips)

500 g

Baby tomatoes (halved)

250 g

Fresh pineapple (cubed)

400 g

Cucumber (sliced into ribbons)

200 g

Spring onion (thinly sliced)

100 g

Jalapeno (finely chopped)

50 g

Parsley (roughly chopped)

20 g
Preparation
Preparation:

Rinse grains and cook grains together in 2 L water for 40 min. Stir occasionally to prevent burning. Rinse under cold water in a colander.
Coat the chicken breast cubes in Robertsons Barbecue Spice and fry the chicken cubes in the oil.
Combine cooked grains with chicken and salad ingredients (baby tomatoes, pineapple, cucumber, spring onion, jalapeno).

Add Robertsons Veggie Seasoning,Hellmann's Honey and Mustard Dressing and parsley. Mix together gently until combined.

Portion the salad into grab-and-go containers, seal, label and serve!

Chef's Tip:

Replace the lentils and barley with pasta screws or even wholewheat couscous for a different option.

Hint:

Always wash your vegetables.