Mama Joyce's Savoury Mince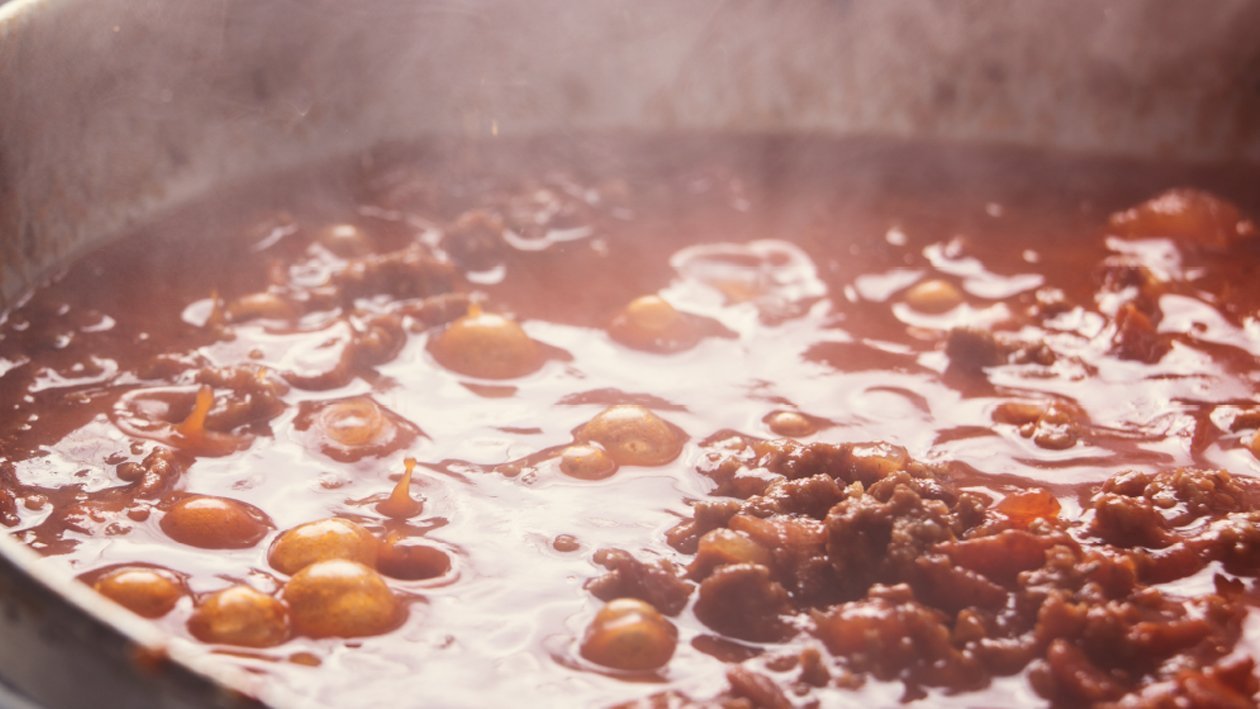 Ingredients
Method:
Onions (roughly chopped)

2.2 kg

Fresh garlic (finely chopped)

100 g

Tomato puree / grated skinned tomatoes

2 kg
Preparation
Method:

Heat oil in a pot and sauté onions and garlic for 2-3min.
Add mince, brown slightly then add carrots, stirring then add tomatoes and 3,5L of the water. In a separate bowl mix the remaining water with Knorr Roast Onion Gravy powder to make a slurry.
Bring the mince to the boil and then add the Knorr Roast Onion Gravy slurry and simmer for 20-30 minutes stirring occasionally.
Adjust the seasoning with Knorr Aromat.