Serious Beef & Guinness Pie Filling
Who doesn't love pie? Especially when it involves beef, Guinness beer and a whole selection of Robertsons spices. Perfect for your St. Patrick's Day menu.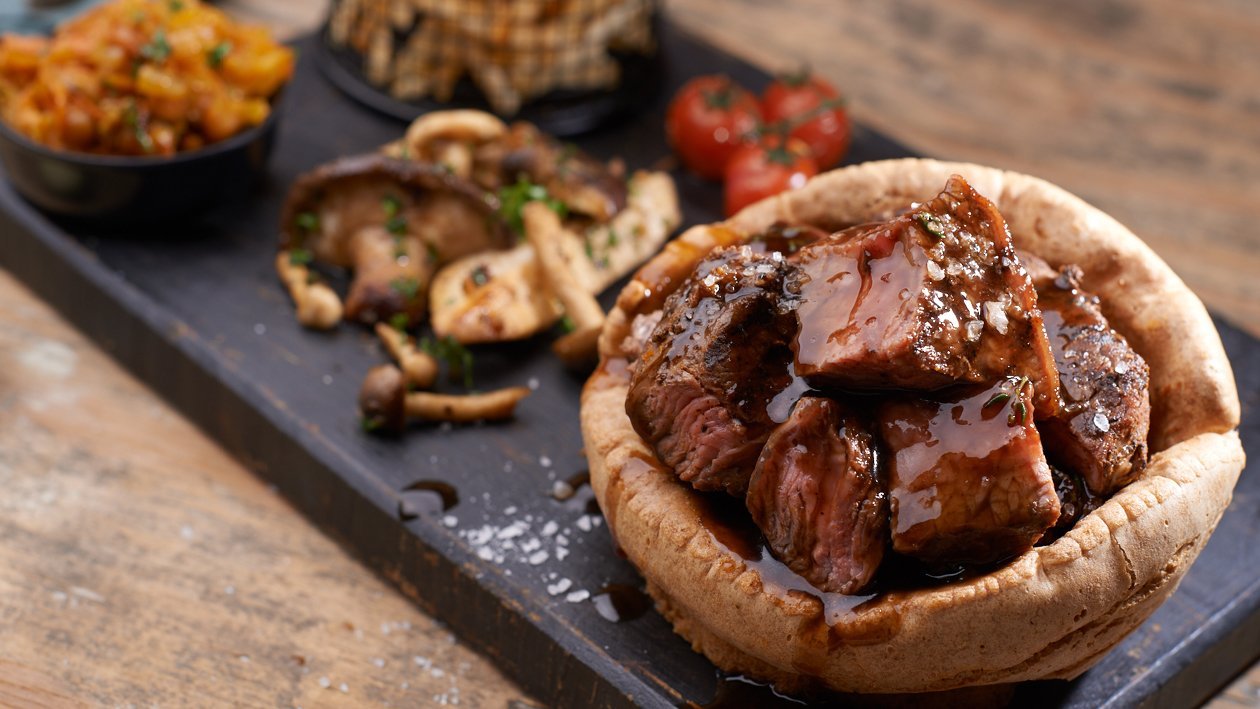 Ingredients
Method:
2 kg Beef (soft shin, cubed)

Onions (roughly chopped)

556 g

Fresh garlic (finely chopped)

25 g

Carrots (cut into rounds)

500 g

Potatoes (cut into cubes)

600 g

2 x 440 ml bottles Guinness beer
Preparation
Method:

In a large pot over high heat, brown the meat, then add the onions and cook together for at least 5 minutes.
Add the garlic, carrots, potatoes, Robertsons Thyme, Robertsons Cayenne Pepper, Robertsons Paprika, Knorr Beef Stock Granules and Robertsons Veggie Seasoning.
Allow to cook together until it starts to slightly stick on base of pot.
Add the Guinness and mix well. Bring to the boil.
Turn down the heat and allow to simmer for 1 – 1½ hours until the meat is tender and the vegetables are cooked through. (Add the water halfway through the cooking process).
Bring to the boil, add the Knorr Brown Roux to thicken to desired consistency.