Panko Prawns and Lime Sweet Chilli Dipping Sauce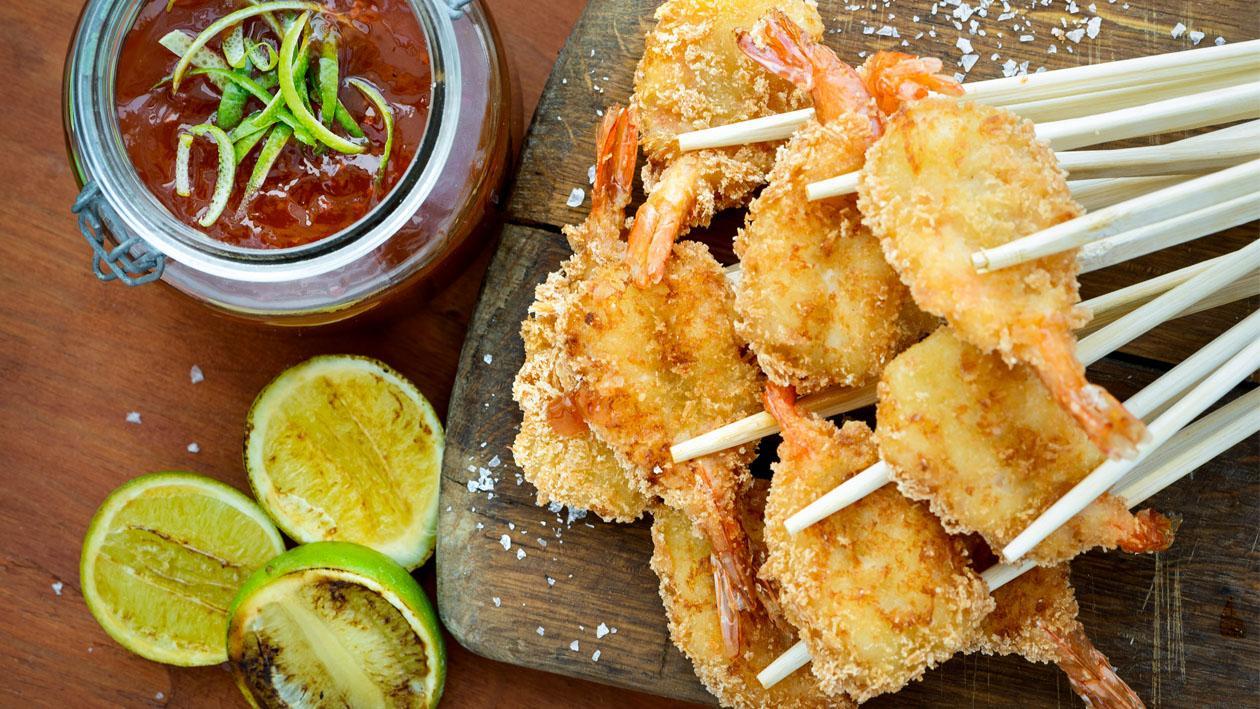 Ingredients
Panko Prawns
Prawns, peeled and deveined

30 pc

Eggs, large (class A)

2 pc

Flour, all purpose

250 ml
Preparation
Panko Prawns

Clean the prawns, coat the prawns in the flour and dip into the beaten eggs, then dip into the panko crumb.
Squeeze the lime juice into the Knorr Sweet Chilli and mix.
Deep fry the prawns until crispy.
Serve the prawns in chop stick with the dipping sauce next to it.