Peri-Peri Chicken Livers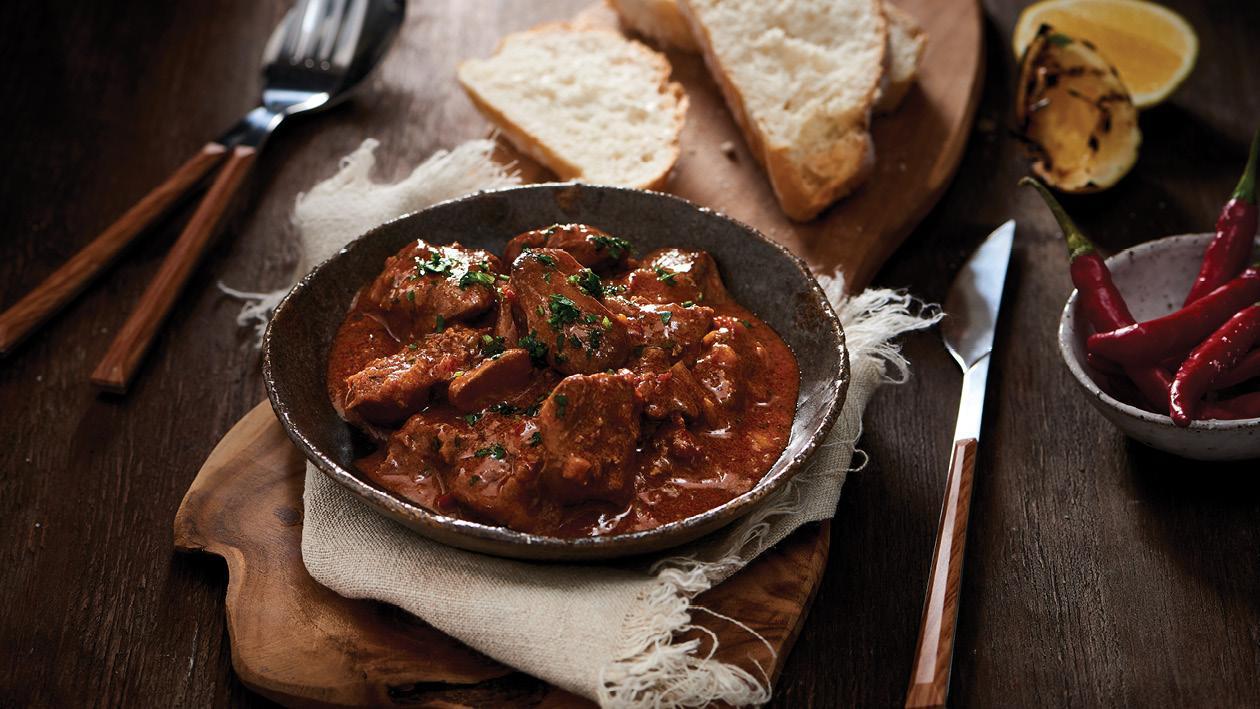 Ingredients
Method:
Fresh garlic (finely chopped)

5 g

Chicken livers (cleaned)

750 g
Preparation
Method:

In a pan, sauté the onions, garlic and red pepper in oil for 5 minutes.
Add the chicken livers and paprika and cook for a further 2 minutes.
Add the cream, Knorr Peri-Peri Dry Marinade, and Knorr Chicken Stock Granules. Simmer for 5 minutes.
Season to taste. Serve with a lemon wedge and a crunchy Portuguese roll.