Chicken livers sautéed with Sage
Chicken livers are a comfort food to many, in this recipe their rich flavor with a hint of sage and mushrooms should warm any soul. Enjoy!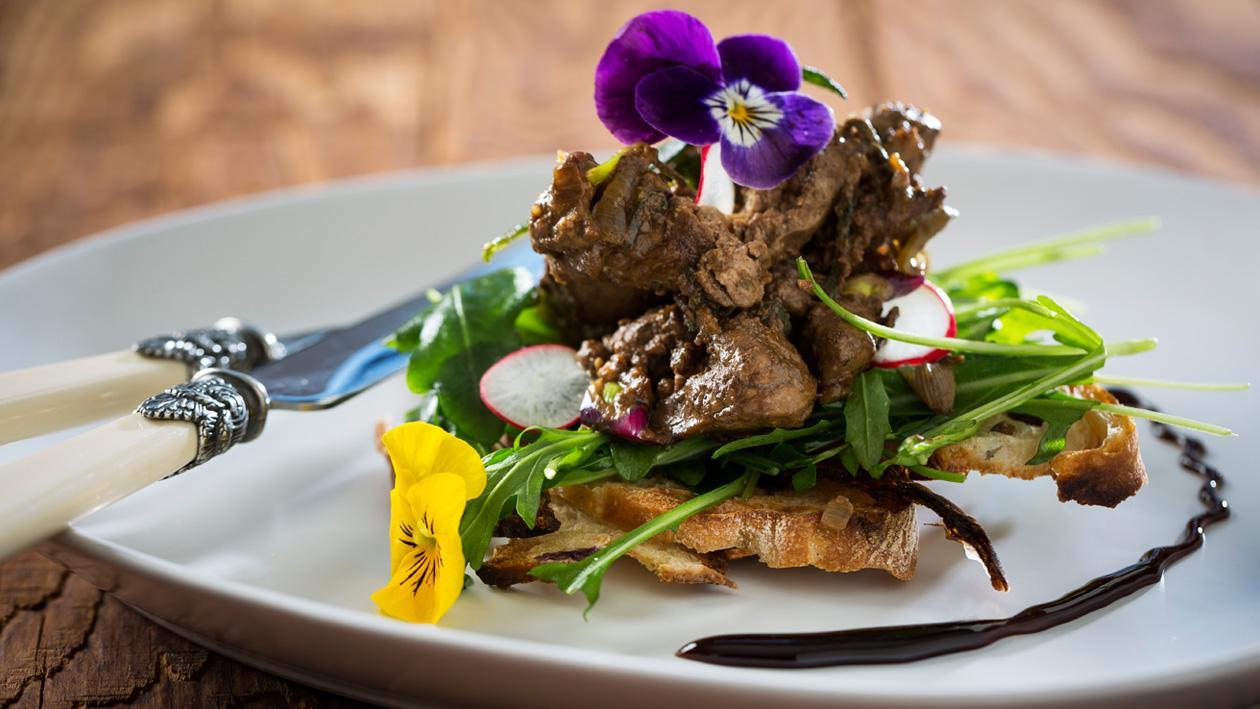 Ingredients
Ciabatta:
Ciabatta4 slices(Slices of Ciabatta (30g each slice)
Chicken Livers:
OnionsRed, finely chopped

133 g

Garlic, cloves, chopped

20 g

Sage, fresh(shredded)

43 g

Mushroom (roughly chopped),quartered

225 g
To serve:
Ciabatta4 slices(Slices of Ciabatta (30g each slice)
Preparation
Ciabatta:

Preheat oven to 180˚C. Arrange the Ciabatta slices on a baking tray. Melt 40g of butter and mix with Robertson's Veggie seasoning, lightly brush the slices of bread on the top side, then bake for 12 minutes or until golden brown.

Chicken Livers:

Meanwhile, heat the remaining 40g of butter in a heavy-based frying pan. Add the onion and garlic, and sauté over a moderately high heat for 2-3 minutes or until soft.
Add the chicken livers and mushrooms then cook, stirring constantly, to brown all the sides. As they cook, break up any large livers into bite-sized pieces, using a spoon.
Add the balsamic vinegar, shredded sage and seasoning to taste. Reduce the heat a little and continue cooking for 5 to 10 minutes or until the livers are just cooked through. Then add 30ml of cream, cook for a further 2 minutes.

To serve:

Serve the chicken livers on top of the baked Ciabatta slices lined with rocket, garnish with sprigs of fresh sage and 5ml splash of cream on each serving and Drizzle 15ml of Balsamic reduction for each serving.